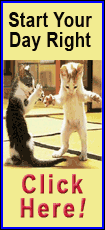 "Pilgrimage," an exhibition of more than 70 of these stunning photographs from the Smithsonian American Art Museum's collection, opens at the Abraham Lincoln Presidential Library and Museum on Feb. 8, 2014, and runs through Aug. 31.

Visitors will see the landscapes that captured Leibovitz's imagination: Niagara Falls, Yellowstone National Park, a New Mexico mesa. They can scrutinize her close-ups of objects like Emily Dickinson's only surviving dress, Elvis Presley's motorcycle and a bullet hole put in a target by Annie Oakley.

Abraham Lincoln plays a major role in "Pilgrimage." Leibovitz photographed the stovepipe hat and the gloves Lincoln had with him on the night of his assassination, as well as a handwritten copy of the Gettysburg Address, photographic negatives of Lincoln and the Lincoln Memorial. Her photos of the bloodstained gloves were taken at the Lincoln Presidential Library and Museum.

Access to the exhibition will be free with paid admission to the presidential museum.

Leibovitz has described the "Pilgrimage" project as a way to rejuvenate herself – shooting only what inspired her, without deadlines or assignments. "I made a crazy list and just sort of went down a different path. I loved, I loved doing this project," she told NPR.

Members of the Abraham Lincoln Presidential Library Foundation can attend a preview event with Leibovitz on Feb. 7.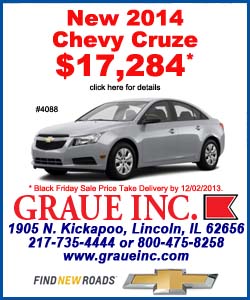 "Annie Leibovitz took a personal pilgrimage, and it produced beautiful photographs exploring the American landscape, great artists and important thinkers, particularly Abraham Lincoln," said Amy Martin, director of the Illinois Historic Preservation Agency. "We know our visitors will appreciate her vision, and we hope they're inspired to take a personal pilgrimage of their own."
"Annie Leibovitz: Pilgrimage" at the Abraham Lincoln Presidential Museum is made possible through the generous support of Macy's.
"Macy's is very pleased to sponsor this exhibit and help make it available to our community," said Stacy Fitzhenry, vice president and store manager of Macy's White Oaks. "The exhibit will be so unique and powerful – combining the iconic work of Annie Leibovitz and the iconic historical images from our great president Abraham Lincoln. 'Giving back' is one of Macy's brand values, and we are delighted to help make this exhibit possible."
With "Pilgrimage," Leibovitz pays tribute to many trail-blazing women. Authors Dickinson and Virginia Woolf are included, and so are Eleanor Roosevelt, artist Georgia O'Keeffe, singer Marian Anderson and sharpshooter Annie Oakley.
"Annie Leibovitz: Pilgrimage" is organized by the Smithsonian American Art Museum. The Bernie Stadiem Endowment Fund provided support for the exhibition. The C.F. Foundation in Atlanta, Ga., supports the museum's traveling exhibition program, Treasures to Go.
The Leibovitz photographs will be complemented by elements from the Lincoln Presidential Library's own collections, selected by Mary Michals. The museum will also present a reading of Virginia Woolf's essay "A Room of One's Own" and selections from the play "The Belle of Amherst," both directed by Phil Funkenbusch. Also on the schedule: a screening of the Marilyn Monroe thriller "Niagara."
___
About Annie Leibovitz
Annie Leibovitz was born Oct. 2, 1949, in Waterbury, Conn. Her father was an officer in the Air Force, and her childhood was spent on a succession of military bases. She began her career as a photojournalist for Rolling Stone in 1970. Her pictures have appeared regularly on magazine covers ever since. Leibovitz's large and distinguished body of work encompasses some of the most well-known portraits of our time.
She became Rolling Stone's chief photographer in 1973, and by the time she left the magazine, 10 years later, she had shot 142 covers and published photo essays on scores of stories. In 1983, when she joined the staff of the revived Vanity Fair, she was established as the foremost rock music photographer and an astute documentarian of the social landscape. At Vanity Fair, and later at Vogue, she developed a large body of work — portraits of actors, directors, writers, musicians, athletes, and political and business figures, as well as fashion photographs — that expanded her collective portrait of contemporary life.
Several collections of Leibovitz's work have been published: "Annie Leibovitz: Photographs" (1983); "Annie Leibovitz: Photographs 1970–1990" (1991); "Olympic Portraits" (1996); "Women" (1999), in collaboration with Susan Sontag; "American Music" (2003); "A Photographer's Life, 1990-2005" (2006); "Annie Leibovitz at Work" (2008), a first-person commentary on her career; and "Pilgrimage" (2011).
Exhibitions of Leibovitz's work have appeared at museums and galleries all over the world, including the National Portrait Gallery and the Corcoran Gallery in Washington, D.C., the International Center of Photography in New York, the Stedelijk Museum in Amsterdam, the Maison Européenne de la Photographie in Paris, the National Portrait Gallery in London, and the Hermitage Museum in St. Petersburg, Russia.
She lives in New York with her three children.
[Text from Abraham Lincoln Presidential Library and Museum file received from the Illinois Historic Preservation Agency]