Olympia FFA Alumni report on December meeting

Send a link to a friend
[December 27, 2013] STANFORD — The Olympia High School FFA Alumni, which draws in members from parts of McLean, DeWitt, Logan, Woodford and Tazewell counties, had a chapter meeting on Dec. 2 at 6:30 p.m. in the high school ag room.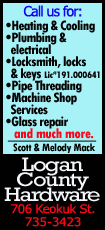 Carrie Schworer gave a secretary's report and Michelle Ott gave a treasurer's report, followed by Sharon Hartzold conducting the meeting.
For old business, the group heard a report on the tractor the ag mechanics class worked on. The tractor is now in good working order and will be sold at a local auction in the near future. The proceeds from the sale will benefit the FFA chapter and the vo-ag program.
The members in attendance were given letters to send to prospective donors for the chapter's silent auction and pork chop dinner on Jan. 31 at Olympia High School in conjunction with sophomore and varsity boys basketball games. This year the Olympia teams will face off against Pontiac High School.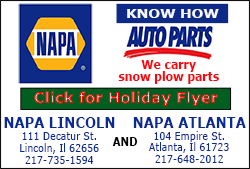 In other news, Emma Meyer is working on developing a list of fliers to be distributed in the towns in the school district about the auction and dinner. She plans to have the fliers ready to distribute by the next meeting.
The group also made committee assignments, with each committee responsible for a different aspect of the January fundraiser.
Meyer also reported on recent and upcoming FFA contests, in addition to a report on some of the classroom activities of the vo-ag students.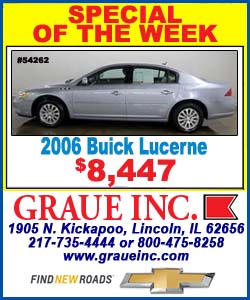 Among the projects the group is currently working on are personal kits to send to the tornado victims in Washington.
At the end of the meeting, Ott reminded members that membership dues will be due by March 1.
The next meeting of the alumni chapter will be on Jan. 6.
Chapter officers are Sharon Hartzold of Stanford, president; Michael Wheet of Hopedale, vice president; Carrie Schworer of Carlock, secretary; Michelle Ott of Danvers, treasurer; and Kyle Haning of Delavan, reporter. The member at large is Don Begolka of Lincoln. Emna Meyer of Minier is the Olympia High School ag teacher and oversees the FFA Alumni and FFA chapters.
[Text from report received from Kyle Haning]