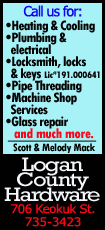 The top-seeded Railers played just that way, especially on defense, holding the Warriors to only two first-half points, points that were scored from the free-throw line with only 61 seconds left in the half. The swarming defense forced Granite City into 17 turnovers in the first 16 minutes, while the Railers took a 16-0 lead at the end of the first quarter and bumped that advantage to 30 before their opponents finally scored.

This was not just a one-sided achievement, as the offense also played well. Trying to be a bit more aggressive in getting the ball into the frontcourt, the Railers converted turnover after turnover into points, usually very quickly. The early recipient was Edward Bowlby, who scored six of Lincoln's first eight points, all from up close, the last basket on an alley-oop pass from Max Cook. Lincoln's ball movement and motion offense confused and confounded the young Granite City squad. After a timeout, Lincoln faced a zone defense, which quickly led to Joey Olden connecting from 3-point range. Olden, who led the scoring with a career-high 12 points and had five steals, hit two of Lincoln's 12 3-pointers on the day.

A steal by Gavin Block and score followed by a 3-pointer from Payton Ebelherr saw the Railers (8-0) take a 16-0 lead at the end of the first quarter. Ebelherr's 3 was the first of five 3-pointers in a row from Lincoln, the other four all from the Cook brothers. Max Cook started the barrage from his favorite spot at the top of the key and, after another from the senior, Will Cook hit his first 3 of the year. When older brother Max hit his third of the day, the scoreboard at historic Vergil Fletcher Gymnasium told the story all too well with Lincoln on top 28-0.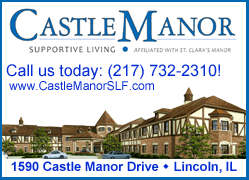 In all fairness, the game was pretty well decided late in the first quarter. Lincoln was obviously the better team, while Granite City's youth as well as facing the formidable Railer defense, proved too much to overcome. It is a Lincoln team that is now allowing only 31.5 points per game and, including Thursday's game, has given up less than 25 points for the third time this season. No, the real question at this point in the game was whether Granite City would be able to score before halftime. Well, they did, with 1:01 left in the half, as Dominique Clark sank two free throws to send the teams into the locker room with Lincoln up 30-2.
Sometimes statistics don't tell the whole story. Not on this one. Lincoln forced 17 turnovers (converted to 14 points) while holding the Warriors to 0-of-15 shooting. At the same time, the offense efficiency saw the Railers rack up 11 assists on 12 field goals while only turning the ball over three times.
After that first-half performance, it would have been easy for a team to just mail it in, but give credit to Coach Steve Roustio and his team. They came out with more effort and intensity in the third quarter, outscoring Lincoln 16-15, but the hole they had dug for themselves was just too much. The 3-pointers continued to fall for Lincoln as Olden and Block struck from deep. A Max Cook steal led to a lay-in from Olden. Cook and Olden were the only Railers in double figures, but Cook made his presence known in other ways.
"Max, I thought, played a real good game," coach Neil Alexander said. "He is the perfect type for a point guard, thinking himself second with the team first. He could do more for himself, but he is so unselfish, he makes sure he gets his teammates involved."
Cook finished the day one assist shy of a double-double as well as getting five steals. It was not just Cook who was unselfish as the Railers were credited with 22 assists on 24 baskets.
What the senior could do with the ball was on display moments later after a steal from Bobby Dunovksy led to Cook scoring on a driving spin move in the lane, putting Lincoln up 40-9. With the margin so wide, it was a perfect opportunity for coach Alexander to get his regulars some rest in the face of possibly three more games over the next two days. After Olden's basket moved the score to 42-11, it was the last time any points were scored by a starter.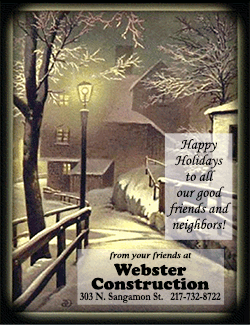 "I thought our bench played real well today, came in with a lot of energy," Alexander said.
The non-starters combined to go 9 of 19 from the floor, scoring 24 points.
The scoring was wrapped up with 3s from Dunovsky and Ebelherr and a pair of treys from Jordan Perry, while Adam Conrady and Aron Hopp each scored on 2-pointers. The good balance saw seven different players hit a 3-pointer, while the team scored no less than 14 nor more than 16 points for a quarter. Overall, certainly their best performance of the season.
However, a lot will tell you this performance may be for naught if Lincoln does not advance to the tournament's final four by picking up a win on Friday.
Olden and Max Cook led the scoring with 12 and 11 points respectively. Bowlby added eight points, with Perry and Ebelherr scoring six, all from long range. Block did not have his best scoring game, with five points, but he contributed in other ways with four assists and four steals. Hopp chipped in with four, and Will Cook and Dunovsky tallied three each. Conrady scored the only other Railer basket and finished with two.
Lincoln is next in action at 2:30 on Friday against McClurer North, a team many were wondering as to why they did not garner a top four seed. The Stars defeated Decatur MacArthur 74-66. May not be an easy draw for the Railers, but coach Alexander chose to spin it a different way. "I want them to think they did not get the easy draw by having to face us," he said.
If the Railers continue to play as they did on Thursday, you won't find many teams that will want to lace them up against Lincoln.
___
LINCOLN (60)
Olden 5-7 0-0 12, M.Cook 4-7 0-0 11, Bowlby 4-6 0-0 8, Ebelherr 2-3 0-0 6, Perry 2-3 0-0 6, Block 2-10 0-0 5, Hopp 2-2 0-0 4, W.Cook 1-3 0-2 3, Dunovsky 1-3 0-0 3, Conrady 1-3 0-0 2, Horchem 0-6 0-0 0, Krusz 0-2 0-0 0, Fry 0-0 0-0 0, Aeilts 0-0 0-0 0. Team 24-55 0-2 60. 3-point field goals 12-36 (M.Cook 3-6, Olden 2-3, Ebelherr 2-3, Perry 2-3, W.Cook 1-3, Dunovsky 1-3, Block 1-6, Krusz 0-1, Bowlby 0-2, Horchem 0-6).
GRANITE CITY (22)
Berry 9, Clark 5, R.Allen 3, T.Allen 3, Banks 2. Team 7-30 6-8 22. 3-point field goals 2-11 (Berry, Clark).
Lincoln 16-14-15-15 60
Granite City 0-2-16-4 22
[By JEFF BENJAMIN]
Click here to respond to this article.
Jeff Benjamin's Railer basketball articles