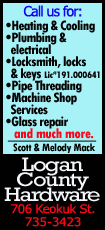 Texas Rangers: Shin-Soo Choo
OF Shin-Soo Choo's seven-year, $130 million contract with the Rangers was finalized when he passed a physical, multiple media outlets reported Dec. 26. The team reportedly will introduce him to the media Dec. 27.

Choo likely will take over as the Rangers' leadoff hitter after 2B Ian Kinsler was traded in the deal that brought in 1B Prince Fielder from Detroit. While Choo started 150 games in center field last year in his one season in Cincinnati, he will likely play left field for the Rangers to join an outfield that includes right fielder Alex Rios and center fielder Leonys Martin.

Choo batted .285 with 21 home runs, 54 RBIs, 20 stolen bases and 107 runs as the Reds' leadoff hitter last season. He also had a .423 on-base percentage, fourth best in the majors in 2013.
___

Free agent: Masahiro Tanaka

RHP Masahiro Tanaka was "posted" by his Japanese team, the Rakuten Golden Eagles, allowing him to negotiate with all 30 teams in Major League Baseball. The team that signs him must pay a $20 million fee to Rakuten.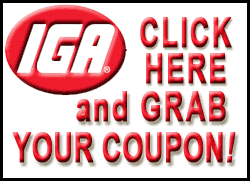 Tanaka, 25, helped Rakuten win its first Japan Series title last season. He finished 24-0 with a 1.27 ERA in the 2013 regular season. He won the Eiji Sawamura Award, the Japanese equivalent of the Cy Young Award, for the second time in three seasons.

According to media reports, teams interested in acquiring Tanaka include the World Series champion Boston Red Sox, the Los Angeles Dodgers, the Chicago Cubs and the New York Yankees.
___

Arizona Diamondbacks: Daniel Hudson

RHP Daniel Hudson, non-tendered by the Diamondbacks at the contract deadline, returned to the Arizona organization on a minor league contract. Hudson, 26, underwent Tommy John surgery in July 2012, then a second Tommy John surgery in June 2013. He is likely will miss at least the first half of the 2014 season.
___

Chicago Cubs: Ryan Kalish

OF Ryan Kalish, non-tendered by the Red Sox in early December, signed a minor league deal with the Cubs before Christmas. Kalish, 25, had right shoulder surgery in January, then neck surgery in August. He did not play in 2013. Over 89 games for Boston in 2010 and 2012 combined, he hit .243/.293/.351 with four homers, 29 RBIs and 13 stolen bases.
___

Minnesota Twins: Jason Kubel

OF Jason Kubel returned to Minnesota organization on a minor league deal before Christmas. According to the Pioneer Press, Kubel would make $2 million is he is on the major league roster, and he could earn another $1 million in incentives. Kubel, 31, hit .167/.348/.222 with no RBIs in eight games with the Indians after he was acquired from the Diamondbacks in August. Overall this year, he batted .216/.293/.317 with five homers and 32 RBIs in 97 games. Cleveland declined his $7.5 million club option. Kubel played with Minnesota in 2004 and 2006-11, hitting at least 20 homers in three seasons for the Twins.
___

New York Yankees: Matt Daley

RHP Matt Daley, non-tendered by the Yankees on Dec. 2, rejoined the organization on a minor league deal before Christmas. Daley, 31, went 1-0 with a 0.00 ERA in seven games (six innings) for the Yankees in 2013.

[© 2013 Thomson Reuters. All rights reserved.]
Copyright 2013 Reuters. All rights reserved. This material may not be published, broadcast, rewritten or redistributed.