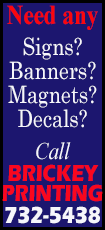 Using a barrage of first-quarter 3-pointers and a suffocating defense, the Railers dominated their contest against McCluer North 71-40 and will now take on Belleville East in the semifinals on Saturday.

Coming into Friday's game, the Railers (9-0) were hoping to put forth an effort that somewhat resembled their opening-day win over Granite City. If possible, it was that and more as Lincoln used a 22-6 run to start the game on the strength of six 3-pointers, five from Edward Bowlby, to put the game out of reach very early.

Lincoln has played their two best games of the season during the first two days of the tournament, but will need to continue that play if they hope to bring home the title from Collinsville.

Coach Neil Alexander was pleased with the efforts on both ends of the court, especially the defense.

"Coming into this week, some media down here was saying our defensive average would be put to the test," Alexander said after the game. "The guys took that and played with a chip on their shoulder today, wanting to prove something."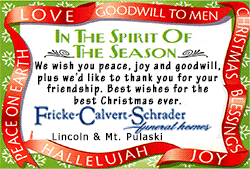 Prove it, they did. The Railers scored 29 points off 18 turnovers and held the Stars (7-3) to single-digit scoring in the first and second quarters. Things have been going so well early on in games that the Railers scored more points in the first quarter on Thursday (16) than the defense has allowed in the combined first halves on both games (14). On Thursday, the Stars put four players in double figures, but on Friday, the Railers allowed only one player to score over 10 points.
I'm beginning to think we may run out of things to say to describe just how well this team is playing on defense. However, as well as they have been playing, it won't help them on Saturday.
"We'll go back to the hotel and then forget about this one," Alexander said. "We just have to worry about what is in front of us, and that is a tough Belleville East team. It will be a challenge."
OK, so we've bragged on the defense. What about the offense? Yep, plenty of things there as well. The Railers shot 66 percent for the game, including 79 percent in the second half and 50 for the contest from 3-point range. Lincoln assisted on 19 of the 29 made baskets, including another game-high nine assists from Max Cook for the second day in a row. But the highlight was ball movement. How much of a highlight?
"In my 38 years of coaching," a very pleased coach Alexander said, "there was glimpses of some of the best ball movement I've ever seen. Seven to eight passes, all ending up in a score."
One particular offensive possession in the second quarter had bullet passes, crisscrossing the McCluer North defense to the point of the Stars looking to catch up to one pass while the ball was already in flight three passes later. The concept made you think of the game of hot potato. Not sure anyone held the ball for more than a second before it was on the way to the next Railer. It was truly a thing of beauty, so much so that after the possession ended on a Joey Olden layup, it was not only Railer Nation that came to its feet to show their appreciation for the play. There may have been more, but I personally saw fans who were wearing clothing from Belleville East, Collinsville and Triad applauding and shaking their heads in wonderment.
The teams started the game with Lincoln trading 3s for 2s to take a 9-6 lead. Bowlby, who connected for a career-high 23 points, hit three in a row from 3-point range to move the lead to 18-6. After a timeout, the Stars realized it would be necessary to get out on Lincoln's shooters. The effectiveness of long-range shooting paid off as Lincoln began heading to the basket, thanks to the aggressiveness of the defense. Layups from Gavin Block and Olden pushed the lead to 22-6.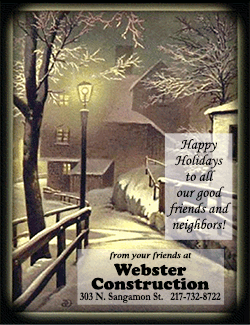 Olden's 3 was followed by a McCluer basket to make the score 25-9. Again, the early 3s resulted in easy 2s as Olden scored on two easy layups sandwiched around a driving finger roll from Cook. A three-point play from Will Cook sent the Railers to the halftime break up 36-12.
The second half started the same way the first did. Olden hit from 3 en route to a second day in a row when he registered a career best with 15 points. The senior, referred to by coach Alexander as "the key of our defense," was rewarded for that play after forcing a turnover and getting the ball back to hit on his third 3 of the night to get the Railer lead to 32 at 45-13.
The best stretch the Stars could put together was a 7-0 run that got them as close as 29 (53-24). Payton Ebelherr scored a quick four on a layup, then got a steal and another layup, all within about five seconds late in the third quarter.
Up 32 to start the fourth, the Railers put the game in running clock or mercy rule mode (up 30 or more in the fourth quarter), meaning the clock would only stop for timeouts. When that happens, it's rather obvious the game is over. That did not stop Bowlby from having great bookend quarters. His 15 in the first quarter was matched up with eight in the fourth, the last two points notching his career best, just before checking out. As the buzzer sounded at Vergil Fletcher Gymnasium, the 71-40 final proved this team can play defense, something some in the St. Louis area did not think was possible.
That opinion may have changed. I'm sure the Stars would be changing their vote.
Two career highs from Bowlby (23) and Olden (15) led the way for Lincoln. Block finished with 14 points and a team-high eight rebounds. Max Cook tallied seven points with five rebounds. Ebelherr scored four, and Tyler Horchem hit a 3-pointer for his only score. Will Cook contributed three, and Adam Conrady knocked down one shot for two points.
It's on to the tournament's final four and a 1 p.m. matchup with No. 4 seed Belleville East. The Lancers came from behind in the third quarter to knock off Oakville. If the Railers can win, they will advance to Saturday night's championship game at 8. A loss Saturday afternoon would put them in a 6:30 p.m. third-place game.

___
LINCOLN (71)
Bowlby 9-12 0-0 23, Olden 6-8 0-0 15, Block 6-10 1-2 14, M.Cook 3-5 0-0 7, Ebelherr 2-2 0-0 4, Horchem 1-3 0-0 3, W.Cook 1-1 1-1 3, Conrady 1-2 0-0 2, Krusz 0-0 0-0 0, Dunovsky 0-1 0-0 0, Perry 0-0 0-0 0. Team 29-44 2-3 71. 3-point field goals 11-22 (Bowlby 5-8, Olden 3-4, M.Cook 1-3, Horchem 1-3, Block 1-4).
McCLUER NORTH (40)
Lindsey 15, Moore 6, Jackson 6, Holland 3, Dunlap 3, Morris 3, Owens 2, Ballard 2. Team 14-33 7-9 40. 3-point field goals 5-13 (Moore 2, Lindsey, Morris, Dunlap).
Lincoln 22-14-23-12 71
McCluer North 7-5-15-13 40
[By JEFF BENJAMIN]
Click here to respond to this article.