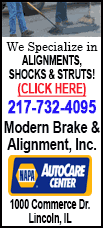 Orlando had seven players reach double-figure scoring, including all five starters, led by Arron Afflalo's 21 points. The Magic shot 55.4 percent (41 of 74) against the Hawks and had assists on 30 of the 41 baskets.

"That is impressive," Afflalo said. "It means we're trusting each other. Everybody is being aggressive and being aggressive with the right intent. When we play like that, we can be competitive on a night-in, night-out basis with anybody."

Forward Tobias Harris had 17 points, center Nik Vucevic had another double-double with 16 points and 14 rebounds and forward Glen Davis added 16 points as Orlando won consecutive games for the first time in more than a month.

The number that got everyone's attention, however, was the assist total. Point guards Jameer Nelson and his backup, Victor Oladipo, had eight apiece. Afflalo had seven. The passing was so good that there was only a handful of times in the whole game that the Magic took a bad shot.

Magic coach Jacque Vaughn was especially happy with Oladipo, who was coming off a 16-point, 11-assist game in the win over the Detroit Pistons Friday. He had 15 points and five rebounds to go with his eight assists against Atlanta.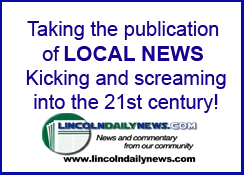 "In different stretches of the game, you got the sense from him, a pulse that he wants to do something special," Vaughn said of his rookie point guard. "The challenge for him is to have special moments throughout the night, but continue to be solid the rest of the game. He's impressive and he's impressive and he's just starting."

Atlanta, meanwhile, had a double hangover to deal with coming into the game: The Hawks looked tired at times after having played three straight overtime games. Making matters worse, they were without their best player, Al Horford, who is out for the season with a pectoral muscle injury.

Atlanta, already an undersized team, tried to compensate by launching 3-point attempts on as many possessions as it could find one. The Hawks were a respectable 15 of 39 from behind the arc for the game, but hit only three of 13 in the fourth quarter when they had a chance to sneak away with a win.

"We had a chance at the end, which is all you can ask when you're on the road," said guard Jeff Teague, who had 22 points and eight assists. "But the legs caught up with us at the end. We shot the ball well most of the game, but you could tell fatigue caught up to us at the end. Everything was short. We had some looks that guys normally knock down, but we couldn't get the ball to the basket."

Guard Lou Williams had 18 points for Atlanta and forward Paul Millsap had 17 points and led the team with seven rebounds. Guard Sheldon Mack scored 14 off the bench, including four of seven 3-point attempts.

"It was one of those nights where we just couldn't get over the hump," Williams said. "We ended up taking the lead by one point (in the fourth quarter), then gave up eight straight points. You have to give credit where credit is due. Orlando played well and we could not match their energy at the end."

Atlanta was playing catch-up the entire game, but when guard Dennis Schroder opened the final period with a conventional 3-point play on Atlanta's next possession, the Hawks finally went ahead 80-79 with 10:23 left in the game.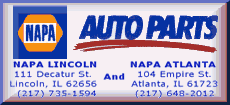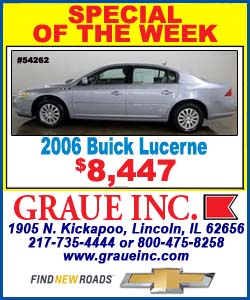 The Magic did not regain control until three Atlanta turnovers fueled a 9-0 run for the Magic that was capped by Nelson's 3-pointer and a tip-in by Vucevic that made it 93-85 with 5:08 left in the game.

Atlanta ran out of 3-point magic from there, getting only two more treys and never getting the deficit under six the last five minutes of the game.

The Magic got off to a great start offensively, but had trouble chasing down Atlanta's perimeter shooters and had to settle for a 56-49 halftime advantage.

Orlando was 11-of-20 in the first quarter (55 percent) and limited the Hawks to 31.6 percent shooting (7-of-22), but four of those field goals were 3-pointers and Atlanta trailed just 26-20 at the end of the quarter.

Forward Maurice Harkless came on in the second period and helped the Magic pick up the pace at both ends of the floor. Harkless scored seven straight points in one stretch and had 11 in the quarter as Orlando took advantage of long rebounds to run up 14 fast-break points and pull away to a 50-36 lead with three minutes left in the half.

Unfazed, Atlanta kept firing from behind the 3-point line, finishing the half with three straight bombs to cut the deficit to seven by halftime. The Hawks were 9-of-19 from 3-point territory for the half.

It was more of the same in the third quarter with the Magic trying to slip away by using its size advantage to get easy baskets inside. But the Hawks kept reeling them back in with bombs from the perimeter.

The Hawks scored the first two baskets of the third period to cut the deficit to 56-53, then withstood a steady parade of layups and free throws by the Magic before guard Sheldon Mack nailed back-to-back 3-pointers to close the period and pull Atlanta within 79-76.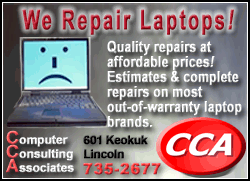 NOTES: Atlanta has been red-hot offensively the last seven games, averaging 118 points, while shooting 50.7 percent (309 of 610) from the field. The Hawks also are averaging 31 assists a game during that stretch. ... The Magic had lost 11 straight to Atlanta before beating the Hawks 109-92 on Nov. 26. ... Atlanta played three straight overtime games before meeting Orlando. The Hawks were 2-1, including a double OT win over Cleveland. ... The Magic clearly would like rookie Victor Oladipo to be a point guard, but have limited his time there the last month because of turnovers. Oladipo has 93 giveaways this season, 25 more than anyone else on the team. He could see more time out front if he has more nights like he did Friday against Detroit when he scored 16 points, had 11 assists and only one turnover in 37 minutes. "There is no time frame for it," Magic coach Jacque Vaughn said about committing Oladipo to point guard full-time. "We're trying to get him better in a lot areas. Part of that is shot recognition and how defenses are going to play him."
[© 2013 Thomson Reuters. All rights reserved.]
Copyright 2013 Reuters. All rights reserved. This material may not be published, broadcast, rewritten or redistributed.