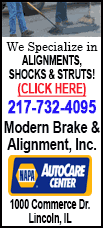 The Railers had to hold on after a furious 19-3 rally by the Crusaders, which got them as close as three, but in the end, Lincoln was able to make the necessary plays and come away with a 66-56 victory and the tournament title, their fifth overall and first since 2009.

The Railer brand of basketball that had been on display during the first three games was on the floor for most of the fourth game. A Gavin Block steal led to a Joey Olden layup, which was followed by a top-of-the-key 3-pointer from Max Cook as the Railers jumped out to an early 5-0 lead. After an Althoff free throw, baskets from Bowlby, Block and Olden forced the Crusaders to use their first timeout, as Lincoln had already built a double-digit lead at 11-1. Olden's next score, a 3, resulted from an offensive rebound kept alive by Payton Ebelherr. Althoff showed signs of spurtability by scoring seven in a row to close to within 14-10.

Early in the second, it was Ebelherr who was on display for the Railers. On a team that already has many offensive weapons, Ebelherr, more known for his defensive efforts, hit the Crusaders with eight in a row. The junior hit two from behind the arc and scored on a perfect backdoor pass from Cook after the Crusaders ran to the corner to defend the 3, all the while Ebelherr was cutting to the basket. With the Railers up 22-15, they went back to old reliable for the weekend, the 3-point shot. Lincoln hit 44 percent of their 3s for the tourney, converting on a tournament-record 44 over the four games. Two 3s from Block along with one from Bowlby helped the Railers extend the lead to 35-18 at halftime.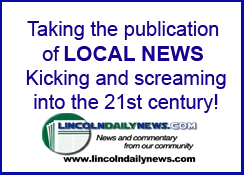 If you are one of those folks who like to follow up-and-coming high school basketball players, a name you need to know is Jordan Goodwin. The Althoff freshman did all he could and more in the third quarter to keep his team somewhat afloat. Goodwin scored 15 of his game-high 27 points in the quarter, doing so in every way possible: drives to the baskets, free throws, 3-pointers. If Goodwin would have had some help in the eight minutes, this might be a story about a second-place finish for the Railers.
During the third, Lincoln (11-0) was able to trade scores with Althoff, something we had not seen in the first three games. To that point, the Lincoln "D" was completely shutting people down. Was it fatigue? Can't really say, but Althoff is a good team, and the Railers were about to find out they still had some fight left in them.
After Block, who finished with a team-leading 21 points and five rebounds on the night, hit four free throws to end the quarter, and Bowlby, who scored 19, started the fourth with the 3, the Lincoln lead had grown to 19, and it was time to think about where Sam Knox was going to put the championship trophy in the display case. But Althoff stormed back and it was sudden. After a couple of baskets and 3-pointers along with the Railers turning the ball over, the Lincoln lead had been cut to nine at 55-46. The run was put on hold as Block converted a three-point play to push the lead back to 12. Block was also involved in the next scoring play, only this time it was for Althoff, as he fouled Brendan Gooch on a 3-pointer, and after Gooch hit the subsequent free throw, it was now just an eight-point lead.
Things kept getting worse for the Railers, as everything that had been going right offensively just fell apart, and the Crusaders continued to take advantage of it. Freshman Marvin Bateman's 3 shrank the lead to five, and after another Althoff basket, the Lincoln lead was down to a one-possession affair at 58-55. In times like this, you look to your leaders, your veteran players to make something happen. At the 1:20 mark, Bowlby did just that, as he scored on an offensive rebound and was fouled. His three-point play got the lead back to six. After Althoff split a pair from the free-throw line to pull the game back to five at 61-56, Block hit one of two free throws with 35 seconds to go, making it 62-56. At the other end, the Crusaders finally missed a shot, and it was a pair of veterans, Block and Olden, teaming up for the play that sealed the win. After Block rebounded the missed shot, he found Olden streaking downcourt, and his pass found the senior all alone for the layup. Ebelherr's two free throws at the end gave us the final of 66-56.
Coach Neil Alexander, now just four wins away from 700 in his career, was proud of the team for their accomplishment, but he knows they're not where he wants them to be yet.
"We've got some things to work on," Alexander said. "We just stopped attacking the basket in the fourth. Then we'd come down and do some silly things and turn it over. But, I'm happy with how we played overall, and we did what we came to do. "
Block led three Lincoln players in double figures with 21 points and five rebounds, while Bowlby had 19 points. Ebelherr hit double figures for the first time with 10. Olden scored nine and passed out five assists, while Cook finished with a team-high eight assists and seven points.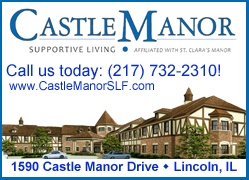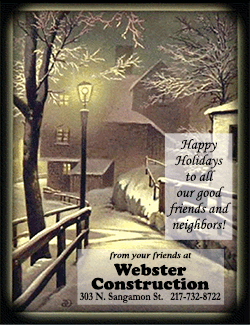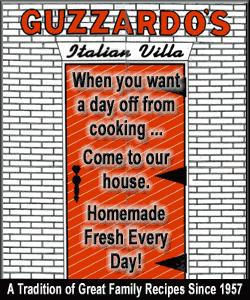 After the Saturday night title tilt, three Railers were named to the all-tournament team. Edward Bowlby, Gavin Block and Max Cook were tabbed for recognition, with Cook being selected as the tourney's MVP, joining Jordan Nelson (2009) as the only other Railer to garner that award. It was an award based on overall play, because how many times is the award given to the player who simply scores the most? No, this award was earned, as the senior hit double figures just once (11 points on the opening day) and scored just 34 points for the four games, but he had 30 assists, 11 steals and hit 44 percent of his 3-point attempts, along with handling much of the point guard duties.
If a fourth Railer would have been named, there should have been a place for Joey Olden. The senior was instrumental in the dominating defense, a stone wall that held their four opponents to an average of under 36 points. Olden hit 67 percent for the tourney, including a 64 percent clip from 3-point range, and had 12 steals.
For the Railers, Saturday started much like the first two days had, with everything seemingly going right on both ends of the court. Their 53-25 win over No. 4 seed Belleville East may have surprised some, but for those paying attention, this was a Railer squad out to prove a point.
The first quarter was a low-scoring, lots of motion and patience type of rhythm. After the Lancers had taken an early lead, Gavin Block scored on a putback to knot the game at two. The Lancers went back on top, only to have Edward Bowlby and Block score to give Lincoln the 6-4 lead at the end of one.
If it seemed as though the Railers were coasting through the first quarter, they decided to step on the gas in the second. A set of 3s from Max Cook and Joey Olden around free throws from Bowlby quickly got the Lincoln lead to 10 at 14-4. After a Lancer 3-pointer, 3s from Bowlby and Tyler Horchem were part of the run putting Lincoln up 22-8, eventually leading by 12 at the half, 22-10.
Belleville East was able to play the Railers rather even in the third, being outscored only 12-11. Horchem's 3 gave Lincoln a 12-point margin at 26-14. It was good to see Horchem hit a couple from long range, as he has been trying to find the range that has him climbing Lincoln's list of all-time 3s made. A quick six from Cook, three points the old-fashioned way and a 3 from behind the arc made the score 32-18. One thing about this Railer team: If someone is scoring, his teammates will find him. Next on the list was Bowlby. His five in a row, free throws and one of his 12 three-pointers for the tournament, helped stretch the lead to 37-21, and it was apparent the Lancers did not have an answer on this day.
With the score now 37-23 early in the fourth, Lincoln put the game away for good, going on an 11-0 run featuring two 3-pointers from Block that bookended another five from Bowlby. The Railers made sure they were headed to the championship game and did so with the 28-point win.
Bowlby led with 17 points, while Block finished with 11 points and five rebounds. Cook added nine points and four assists, with Horchem scoring six. Olden and Jordan Perry each had three, while it was two each for Eblerherr and Bobby Dunovsky.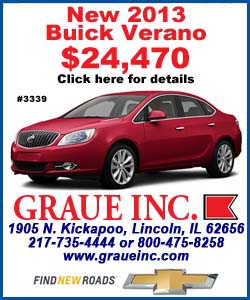 ___
LINCOLN (66)
Block 4-8 11-13 21, Bowlby 7-15 1-2 19, Ebelherr 3-4 2-2 10, Olden 4-5 0-0 9, M.Cook 3-5 0-0 7, Horchem 0-0 0-0 0, W.Cook 0-1 0-0 0, Conrady 0-0 0-0 0. Team 21-38 14-17 66. 3-point field goals 10-19 (Bowlby 4-10, Block 2-2, Ebelherr 2-3, M.Cook 1-2, Olden 1-2).
BELLEVILLE ALTHOFF (56)
Goodwin 27, Gooch 15, Bateman 6, Renner 5, Young 3. Team 18-37 11-14 56. 3-point field goals 9-19 (Gooch 4, Bateman 2, Young, Renner, Goodwin).
Lincoln 14-21-17-14 66
Althoff 7-11-18-20 56
___
LINCOLN (53)
Bowlby 5-9 4-4 17, Block 4-10 1-2 11, M.Cook 3-6 1-1 9, Horchem 2-2 0-0 6, Olden 1-4 0-1 3, Perry 1-1 0-0 3, Ebelherr 0-2 2-2 2, Dunovsky 1-2 0-1 2, Krusz 0-0 0-0 0, Conrady 0-1 0-0 0, W.Cook 0-0 0-0 0. Team 17-37 8-11 53. 3-point field goals 11-23 (Bowlby 3-6, Horchem 2-2, Block 2-4, M.Cook 2-5, Perry 1-1, Olden 1-2, Dunovsky 0-1, Ebelherr 0-2).
BELLEVILLE EAST (25)
Schnauel 6, Cox 5, Reddick 5, Sylvester 3, Blaylock 2, Hunter 2, Holman 2. Team 11-27 2-6 25. 3-point field goals 1-9 (Sylvester).
Lincoln 6-16-12-19 53
Belleville East 4-6-11-4 25
[By JEFF BENJAMIN]
Click here to respond to this article.