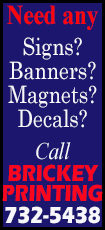 Hope is more than just a wish. The dictionary defines it: "to cherish a desire with anticipation; to desire with expectation of achievement; to expect with confidence." Hope is expectation and desire wrapped in optimism and confidence.

During the Christmas season of 1860, Henry Wadsworth Longfellow, the well-known American poet, had every reason to be full of hope. He and his wife, Fanny, had been blessed with five healthy children, and he was enjoying great fame and professional success. One of his most famous poems, "Paul Revere's Ride" ("Listen my children and you shall hear of the midnight ride of Paul Revere ..."), was published that year. He was elated over the election of one of his fans, Abraham Lincoln. Longfellow thought Mr. Lincoln's election signaled the triumph of freedom and the end of slavery for the nation.

Tragedy followed for the nation and for Longfellow in 1861. The opening shots of the Civil War were fired on April 12, and in July of that year, Mrs. Longfellow was sealing some locks of her daughter's hair with candle wax when a breeze through the window caused some drops of the wax and an ember to fall onto her light dress, igniting it. She ran into Henry's study, and he tried unsuccessfully to extinguish the flames, badly burning his face, arms and hands (his face to the point that he was badly scarred and unable to shave after the tragedy, leading to Longfellow's famous beard). Fanny died the next morning. Henry was too severely burned to attend her funeral.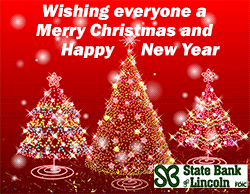 On Christmas Day 1861, Longfellow wrote in his journal, "How inexpressibly sad are all holidays."
1862 brought a deepening of the Civil War. On Christmas Day that year, Henry's journal entry stated, "ĎA Merry Christmas' say the children, but that is no more for me."
In early December 1863, Longfellow received word that his oldest son, Charles, who ran away in 1861 at age 17 to join the Union Army, had been severely wounded. In a skirmish in Virginia, Charles had been shot in the left shoulder. The bullet traveled across his back, nicked his spinal column and exited under his right shoulder. He was evacuated to a hospital in Washington, D.C., where Henry and one of his other sons went to retrieve him and bring him back to Massachusetts to try to recover. With Charles' recovery uncertain and with the Civil War still hanging in the balance, Longfellow had every reason for continued despondence.
It was during that Christmas season of uncertainty, though, when a particular sound of the season moved him to write. The sound was old and familiar. It hinted at despair but ultimately held hope.
Longfellow's poem contained seven stanzas, two of which directly refer to the country's involvement in the Civil War and its impact on families, his family included. Those two stanzas were dropped when the poem was set to music over a decade later, but here is his original poem, "Christmas Bells":
I heard the bells on Christmas Day,
Their old, familiar carols play,
And wild and sweet
The words repeat
Of peace on earth, good-will to men.
And thought how, as the day had come,
The belfries of all Christendom
Had rolled along
The unbroken song
Of peace on earth, good-will to men.
Till ringing, singing on its way,
The world revolved from night to day,
A voice, a chime,
A chant sublime,
Of peace on earth, good-will to men.