Park district notes
From Roy Logan, program coordinator

Send a link to a friend
[January 18, 2013] What did you make for your sweetheart? Join us Saturday, Feb. 9, from 9 a.m. until noon at the Lincoln Park District to create unique and beautiful jewelry from discarded household forks and spoons. In this three-hour workshop, each participant will have the opportunity to make one ring or bracelet. Take your creation home for yourself, or give it as a unique gift to a loved one. The course is open to everyone, but an adult should accompany children under 15. Bring your own special spoon or fork for a personal touch -- maybe a spoon that belonged to your great-grandmother -- or use the materials provided. All tools will be provided. This is brought to you by the Lincoln Park District together with the artists of the Logan County Art Association. Can't attend the workshop? Feel free to contact Christopher Tice at ctice@lincolncollege.edu and make arrangements to purchase one for your sweetheart. Cost is $20 per participant.
Moms, bring your sons, and Dads, bring your daughters to the park district's second annual Sweetheart Dance. Wear your finest and best, enjoy the DJ and plenty of snacks for a great experience. There will also be games and craft items to round out the fun. A keepsake photo will be given to you as well. We're inviting any combination to the ballroom at the park district on Sunday, Feb. 10, from 1:30 to 3:30 p.m. This is designed for ages 3 to 12 years old. Please call 732-8770 to preregister or email info@lincolnparkdistrict.com. Cost is just $5 per person.

Shuffle on in for a super workout on Sunday, Feb. 3, at 2 p.m. This was a fun and popular workout last year, so join in the fun and get your workout done before the Super Bowl game. This awesome 90-minute class will be broken down into three components. The first is the "Kick Off," 30 minutes of kickboxing; the next half hour is the circuit "Blitz" on the courts; and the session will end with the "Touch Down" cool-down. Please sign up for this fun and motivating class at the fitness desk and mark your calendars. Energizing music and enthusiastic instructors will make time fly by.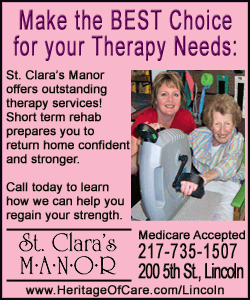 The personal trainers at the Lincoln Park District Fit Zone are offering a sweet deal during February. Team up with a friend, buddy or spouse and learn fun and effective ways to exercise together. Sessions can consist of strength, cardiovascular, wellness or flexibility. This is a fun, effective way to get a great workout in and also keep you accountable. This sweet deal is only available for purchase Feb. 1-28. Costs and certain restrictions will apply. Purchase your sessions at the administrative office during regular business hours, or see Jacki or Danita after hours.
[Text from file received from Roy Logan, Lincoln Park District]