The Illinois Historic Preservation Agency, Illinois Department of Veterans' Affairs, Illinois Korean Memorial Association, and the Abraham Lincoln Presidential Library and Museum, along with media partners the Illinois Press Association and the Illinois Broadcasters Association, are sponsoring "Illinois Remembers the Forgotten War." For more information, visit www.illinois-history.gov or www.veterans.illinois.gov.
Illinoisans killed in action in Korea,
February 1953
By county of residence
(Source: U.S. Department of Defense records)
Adams:
Pfc. William R. Pohlman, Army, Feb. 7.
Champaign:
Pfc. Richard V. Parker, Marines, Feb. 3.
Coles:
Pvt. Delmar E. Conner, Army, Feb. 6.
Cook:
Pfc. Frederick R. Fagan, Army, Feb. 14.

Cpl. Leonard Goldsmith, Army, Feb. 9.

Pfc. Emil A. Larsen, Jr., Army, Feb. 28.

Pfc. Roy L. Maxwell, Marines, Feb. 26.

Pfc. Michael Rizdy, Army, Feb. 27.

Pfc. Stanley J. Stefaniak, Marines, Feb. 27.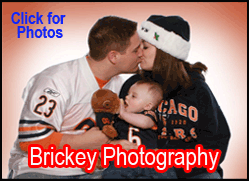 Fulton:
Cpl. Leo E. Hilton, Army, Feb. 12.
Kankakee:
Pfc. Ronald C. Usher, Marines, Feb. 1.
Lake:
Cpl. Robert V. Larson, Army, Feb. 12.

Pfc. Robert G. Shoulders, Army, Feb. 21.
LaSalle:
Pfc. Jack G. Shanyfelt, Marines, Feb. 22.
Marion:
2nd Lt. Cyril E. Delay, Army, Feb. 17.
Mason:
Cpl. Herbert H. Jones, Army, Feb. 24.
Peoria:
2nd Lt. Charles D. Garner, Army, Feb. 26.
Sangamon:
Cpl. Billy G. Morris, Army, Feb. 11.
Stephenson:
Pfc. Sammie Locash, Marines, Feb. 3.
Tazewell:
Cpl. Robert A. Bush, Marines, Feb. 23.
Winnebago:
Pfc. Fred R. Johnson, Army, Feb. 2.
Key events during the Korean War, February 1953
The front line in Korea was quiet in February 1953 -- cold and quiet. An occasional skirmish flared up between U.S. and Chinese troops at places with names like T-Bone Hill, Alligator's Jaw, Hill Detroit and Hill 101. The names were colorful but meant little to the American public; they were just more nondescript places where the nation's young men were fighting and dying to maintain what could only be described as a stalemate. Most Americans were anxious to bring the war to an end.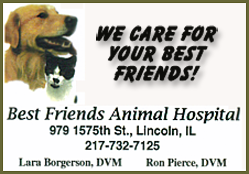 More changing of the guard took place in February 1953 as President Dwight D. Eisenhower made moves to end the Korean War. On Feb. 10 Eisenhower appointed Gen. Maxwell D. Taylor to replace Gen. James Van Fleet as commander of the 8th U.S. Army, making Taylor the commander of all American ground forces in Korea.
Van Fleet had guided the U.S. fighting effort for nearly two years during some of the hardest fighting of the war. Now largely forgotten by history, Van Fleet was a highly decorated combat veteran of World Wars I and II who was wounded leading his regiment ashore on Utah Beach during the D-Day invasion in June 1944. While serving as 8th Army commander, he lost his son, Air Force Capt. James A. Van Fleet Jr., in an April 1952 bombing raid over North Korea. Upon returning home in 1953, Van Fleet claimed he could have achieved total victory in Korea in 1951 except for "pusillanimous" military and political decisions. He retired in April 1953 as a four-star general.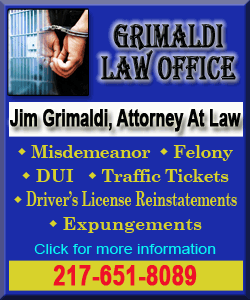 Taylor, Van Fleet's replacement, was one of America's bona fide World War II heroes, made famous due to his exploits as a secret agent in wartime Italy, and especially as the commander of the famed 101st Airborne Division, leading the paratroopers through the D-Day landings, Market Garden and the Battle of the Bulge.
Taylor immediately set about making changes designed to increase the efficiency and readiness of 8th Army troops. But he found that the war in Korea was a very different kind of affair from the one he fought in northern Europe. There was no movement, only stagnation; no commitment to victory, only a desire to maintain the status quo until an armistice was signed. Under these terms, he would grow increasingly reluctant to spend American lives for the remote and barren hilltops of Korea.
Illinois Korean War Memorial
The Illinois Korean War Memorial is located in Springfield's Oak Ridge Cemetery, the same cemetery that contains the Lincoln Tomb. Oak Ridge is the nation's second-most visited burial ground, behind only Arlington National Cemetery.
Dedicated on June 16, 1996, the memorial consists of a 12-foot-tall bronze bell mounted on a granite base. At the circumference of the base are four niches, each with a larger-than-life figure representing a branch of the armed services. Inscribed on the base are the names of 1,754 Illinoisans killed in Korea.
The Illinois Korean War Memorial is administered by the Illinois Historic Preservation Agency and may be visited daily free of charge.
Korean War veterans oral history project
Abraham Lincoln Presidential Museum
The oral history program at the Abraham Lincoln Presidential Library and Museum offers "Veterans Remember," a collection of interviews with Illinois residents about their wartime experiences, at the library's website, www.alplm.org/oral_history/home.html. The interviews concern the experiences of Illinois veterans who fought in several conflicts, including the Korean War, as well as the experiences of those on the home front. Visitors to the website can listen to or watch the interviews in their entirety. Several of the interviews have transcripts, and most have still images as well.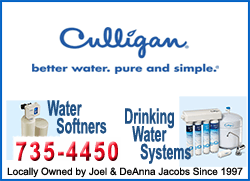 Website visitors will need a computer capable of playing MP3 audio files or MPG compressed video files in order to listen to the interviews. The transcripts and still images are also accessible. Volunteers conducted and edited many of the interviews and developed the transcripts that accompany them.
Korean War National Museum
The Korean War National Museum, or KWNM, celebrates the 60th anniversary of the Korean War with a renewed focus on getting a world-class museum built now, in the lifetime of the Korean War veterans. Meanwhile, the Denis J. Healy Freedom Center, located at 9 South Old State Capitol Plaza in Springfield, is open Tuesday through Saturday from 10 a.m. to 5 p.m. Admission is free, but donations are accepted.
The KWNM welcomes donations of photographs, documents, diaries and artifacts of those who served in the Korean War. To learn more about the KWNM, or to volunteer or donate, visit www.kwnm.org or look for the museum on Facebook.
Korean War booklet
The Illinois Korean Memorial Association, an all-volunteer organization, has published a booklet, "A Brief History of the Korean War," copies of which have been provided free of charge to public libraries, high schools and junior high schools in Illinois. Individuals may obtain a copy by sending a $10 check or money order to: Illinois Korean Memorial Association, P.O. Box 8554, Springfield, IL 62791.
Tax-deductible donations are welcome. All donations go to the book project and to the upkeep of the Illinois Korean War Memorial.
[Text from file received from the Illinois Historic Preservation Agency]