SNS is the Netherlands fourth-largest bank, with around 10 percent of retail deposits, and it was brought down by its real estate financing arm, as property values slid and loans went bad. SNS will continue operations as normal, Dijsselbloem said at a press conference, and depositors won't lose their money.
However, shareholders will be wiped out, some creditors will lose money, and the nationalization will cost the government -- that is, taxpayers -- money at a time the Dutch state is already trying to enact painful austerity measures to remain within European deficit spending limits.
"This isn't what we wanted," Dijsselbloem said. But he added that, without nationalization, SNS "would have gone irrevocably bankrupt," with potentially dire consequences for the Dutch economy and financial system.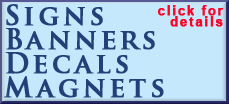 SNS had already been given euro 750 million ($1 billion) in bailout money in 2008 and its banking and insurance remained profitable on an operating level since then. But as the value of its real estate portfolio fell, its balance sheet of around euro 134 billion weakened below legal limits and was vulnerable to financial shocks.
Jan Sijbrand, the head of regulatory operations at the Netherlands' Central Bank, said that as of Friday it basically had "no capital left at all."
There was no full-fledged run on the bank, but "there was a continual flow of money going out, of varying intensity" in January -- greatly influenced by news articles in the Dutch press speculating on whether the bank would survive, he said. Depositors pulled around euro 1.4 billion over the course of the month, he said.
Unlike the decisions made during the crisis of 2008, Friday's nationalization came after months of talks in which the bank, regulators, and external investors considered various other scenarios.