Mortgage buyer Freddie Mac said Thursday that the rate on the 30-year loan increased to 3.53 percent. That's up from 3.42 percent last week and the first time the rate has exceeded 3.50 percent since September.
The average for the 15-year fixed mortgage advanced to 2.81 percent from 2.71 percent last week.
Mortgage rates tend to track the yield on the 10-year Treasury note. It rose to 2 percent Thursday, up from 1.85 percent a week ago.
Strong fourth-quarter earnings and positive reports on housing have pushed stocks higher. That lowered demand for Treasurys, considered safe investments. As demand for Treasurys declines, the yield increases.
Even with the increases, mortgage rates remained near historic lows.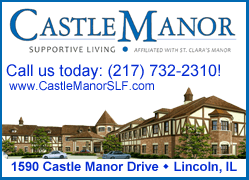 Home prices are increasing steadily, pushed higher by rising sales and a tighter supply of available homes. When home prices rise, Americans feel wealthier and are more likely to spend. Housing could add as much as 1 percentage point to economic growth this year.
The increase in sales and the thinner inventory of available homes have also spurred more construction.
Still, the housing market has a long way to a full recovery. And many people are unable to take advantage of the low rates, either because they can't qualify for stricter lending rules or they lack the money to meet larger down payment requirements.