So "Ni no Kuni: Wrath of the White Witch" (Namco Bandai, for PlayStation 3, $59.99), a collaboration between Ghibli and Fukuoka, Japan-based developer Level-5, is something special. Every frame of it feels suffused with Ghibli magic, to the point where it overcomes any resistance you might have to its old-fashioned gameplay.
Level-5 makes for an ideal partner. It's known for "Dark Cloud," "Dragon Quest VIII" and the Professor Layton series, games whose animation and character designs have always displayed the Ghibli spirit. "Ni no Kuni" takes some familiar Ghibli themes -- parallel worlds, missing parents, humans turned bestial -- and turns them into a sweeping role-playing adventure.
The tale begins in dark territory: A boy named Oliver is heartbroken when his mother dies of a heart attack. When Oliver's tears soak his favorite toy, Mr. Drippy, it springs to life. Turns out he's a fairy from the alternate world, where Oliver's mom is a powerful sage. ("Ni no kuni" translates to "second country.") If Oliver can stop a dark conspiracy that threatens Drippy's world, he might be able to save Mom as well.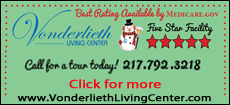 Oliver's journey takes him through a succession of lushly drawn towns, including the bucolic Ding Dong Dell, the sandy Al Mamoon and the industrial Hamelin. There's a lively populace of human and animal characters: the Arab-flavored Al Mamoon, for example, is ruled by "Her Moojesty Cowlipha," while the people of Hamelin dress in pig disguises. Even when exploring the gloomy Tombstone Trail, you'll encounter a few droll corpses.
The areas outside the towns are stuffed with comically named monsters, like the "crashing boar" and the "sillymander." Oliver is initially equipped with little more than a wooden stick, but he can rally "familiars" to do his fighting for him. During any battle, he can switch among three different familiars; the other people who eventually join his crusade can do the same.
This means you can take control of 12 different characters during combat, and it is chaotic at first. Stick with it, though, and you'll quickly get the hang of switching among the humans and familiars who are best at attack, defense, spell-casting and healing. Many of the monsters you encounter can be recruited to your cause, adding a "Pokemon"-like collect-'em-all challenge to the adventure.