The Appellate Division's First Department threw out a single identity theft charge against Raphael Golb, but preserved convictions on several other charges accusing him of using phony emails to harass his victims with claims a prominent researcher had copied work from his father.
Golb, 50, will continue to fight the convictions by asking the state's highest court to review the case, said defense attorney Ron Kuby. The Manhattan district attorney's office declined comment.
The case stemmed from the ongoing discourse over the scrolls that were found in caves in Israel beginning in the 1940s and contain the earliest known versions of portions of the Hebrew Bible.
Some scholars, including New York University Judaic studies chairman Lawrence Schiffman, say the texts were assembled by a sect known as the Essenes. Others -- including Norman Golb, a University of Chicago historian and Golb's father -- believe the writings were the work of a range of Jewish groups and communities.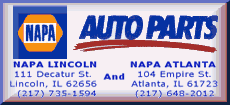 Schiffman went to authorities after some of his students and colleagues received emails from an address that used his name. The fake emails had him admitting that he plagiarized Norman Golb's work and asking the recipients to keep quiet about it.
Raphael Golb, a literature scholar and real estate lawyer with a Harvard Ph.D. and an NYU law degree, acknowledged during his trial that he wrote the messages. But he said he never intended for anyone to believe Schiffman actually sent them, calling them "satire, irony, parody."
Prosecutors argued Golb's activities weren't commentary, but "thousands of hours of malicious harassment and impersonation." Golb also was convicted of opening up email accounts in the names of other scrolls scholars besides Schiffman.
Golb had asked the appeals court to overturn his conviction partly on the grounds that his emails were protected by free speech rights.
The court found that the First Amendment "protects the right to criticize another person, but it does not permit anyone to give an intentionally false impression that the source of the message is that other person."
It added that Golb also gave up his constitutional protections by intending "to cause harm ... including damage to the careers and livelihoods of the scholars he impersonated."
Internet impersonation claims have generated a number of lawsuits, but prosecutions are unusual unless phony identities are used to steal money, experts say.
In one notable case, Missouri mother Lori Drew was accused of helping her daughter and a friend pose as a teen boy on MySpace to send hurtful messages to a 13-year-old neighbor girl. The girl committed suicide.
A federal jury in California, where MySpace has its servers, convicted Drew of misdemeanor counts of accessing computers without authorization. A judge overturned the verdict and acquitted her.
Golb remains free on bail as he pursues his appeal.
[Associated Press; By TOM HAYS]
Copyright 2013 The Associated Press. All rights reserved. This material may not be published, broadcast, rewritten or redistributed.