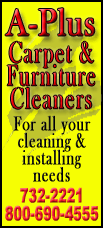 The majority of the 30-plus Super Bowl advertisers have been releasing their spots in the days leading up to the game. So it's unlikely there'll be lots of action off the football field to make viewers drop their jaws on Sunday.
Advertising fans already can catch a glimpse of "Spider-Man" actor Willem Dafoe in a Mercedes-Benz ad. They can watch a baby Clydesdale grow up in an Anheuser-Busch commercial. They even can spot old people partying in a Taco Bell ad.
Gone are the days when Super Bowl spots were closely-guarded secrets. With the growth of social media sites like Facebook and Twitter, it's no surprise that more advertisers are releasing ads online up to a week or more before Game Day.
[Associated Press; By MAE ANDERSON]
Copyright 2013 The Associated Press. All rights reserved. This material may not be published, broadcast, rewritten or redistributed.