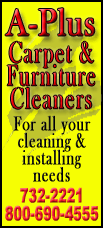 The three are being held in an earthen cell in what remains of the military camp in Timbuktu, which was liberated earlier this week by French and Malian soldiers after nearly 10 months under the rule of radical Islamists.
The men, who were tied together with a turban and one handcuff, all acknowledged to The Associated Press having been members of the al-Qaida-linked group known as Ansar Dine, or Defenders of the Faith.
"To force me to talk they poured 40 liters of water in my mouth and over my nostrils which made it so that I could not breathe anymore. For a moment I thought I was even going to die," said one of the men, who gave his name as Ali Guindo and said he was from a village near the central Malian town of Niono.
"I sleep in the cold and every night they come pour freezing water over me. "
All three prisoners described similar treatment. Their account could not be independently verified. Soldiers holding the three asked reporters to leave after initially allowing journalists to speak with them.
Army Col. Mamary Camara told reporters that the three were arrested by Malian forces in the town of Lere, and he said that one of the men was from Libya and was caught wearing a foreign military uniform.
The Libyan jihadist was visibly frightened, crouching in a corner of his cell. He gave the AP contradictory information about his background, first saying he was born in a Malian village but of Libyan descent.
Later, he said he was from Tripoli but has lived for years in Mali. He initially denied being part of Ansar Dine but later confirmed that he belonged to the movement though he denied having an important role.
The Malian military said that when he was arrested he was wearing a watch with a memory card inside that they said was used to communicate with other foreign jihadists.
The allegations of torture made public Friday in Timbuktu come as Human Rights Watch and Amnesty International released reports Friday outlining other allegations of misconduct by the Malian military over the last month.
Amnesty International cited witnesses saying the Malian army had arrested more than 24 civilians on the eve of the French-led intervention on Jan. 11. Amnesty says it is feared that many were later killed by soldiers and some bodies were thrown down a well in Sevare. The Associated Press had earlier reported killings of civilians by the Malian army in Sevare, with bodies dumped in a well.
The Malian government has promised to investigate allegations of human rights abuses by its soldiers.
France has said that it eventually wants to hand over responsibility for the mission to the Malian army and other African counterparts.
[Associated Press; By RUKMINI CALLIMACHI]
Copyright 2013 The Associated Press. All rights reserved. This material may not be published, broadcast, rewritten or redistributed.