[January 29, 2013]

Send a link to a friend
Monday, Carroll Catholic students began a week of activities celebrating Catholic schools across the nation.
The school began the week by acknowledging people in the community who serve the community in some fashion. Those in attendance as special lunch guests of the children included city and county officials, key staff from Abraham Lincoln Memorial Hospital, members of the Main Street Lincoln organization, members of the Lincoln Police Department, members of the Lincoln Rural Fire Protection District, Lincoln Daily News and other local news media, and Tiffany Tebben, an aide to U.S. Rep. Aaron Schock.
Pictures by Nila Smith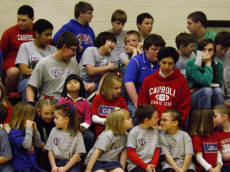 The morning prayer service began at 11 with all the school children assembling on the bleachers in the gymnasium.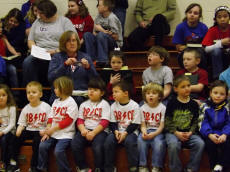 On Monday, kids were allowed to wear T-shirts and jeans. This little group is wearing shirts that say, "A B C D Little Crusaders Pre-K."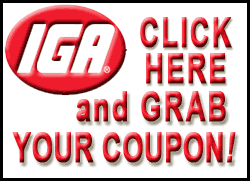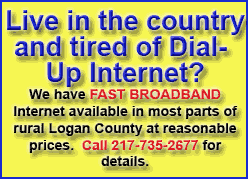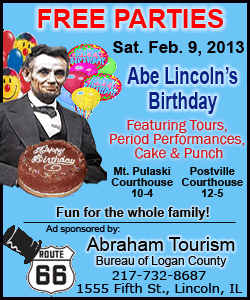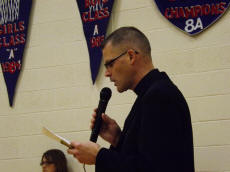 Father Laible offered the first prayer and spoke briefly about his own days as a youngster living in a secure small-town community and his experiences in getting to know new cultures as an adult in the military.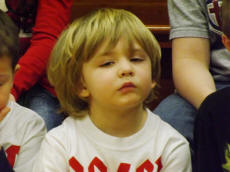 Someone looks a little sleepy.