There will be eight teams competing in a nine-ball tournament, with the winners going for a $500 cash prize and entry into the Logan County tournament in June.
The winner of the Logan County tournament will then be on the road to Las Vegas for an American Poolplayers Association national tournament. The county will be represented by a nine-ball team as well as an eight-ball team.
The APA is the world's largest pool league, with over 265,000 members. In 2010 the league's summer tournament in Las Vegas was classified by Guinness World Records as the largest pool tournament in the world.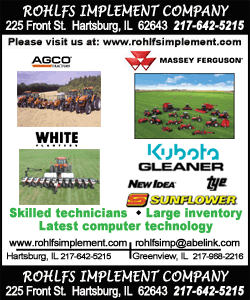 On the roster for Saturday's local event are the following teams: Marshall's Chubby's from Chubby's Bar in Atlanta; Linda's Stagecoach from the Stagecoach Bar & Grill in Middletown; Don's Legends from Legends Bar in Lincoln; Empty Pockets from Chubby's Bar in Atlanta; Slackers from Slackers Bar in New Holland; Bald Eagles from the Eagles Lodge in Lincoln; Dave's Stagecoach from Stagecoach Bar & Grill in Middletown; and the Beach Bums from the Glasshouse in Lincoln.
[Information received from Teresa Adams, Logan County APA league operator]