Lincoln College brings ancient story of war and its impacts on society to the stage

Send a link to a friend
[January 26, 2013] Lincoln College will present the play "The Trojan Women" as the first production of the spring semester. Dates for the performances are Feb. 13-16 at 7:30 p.m. and a Sunday matinee on Feb. 17 at 2 p.m.
"The Trojan Women" was written in 415 B.C. by Euripides and concerns the sack of Troy by the Greeks. Not only is "The Trojan Women" a piece of classical theater, it is a history lesson dealing with the issues of war, the conduct of conquering armies and the consequences for a defeated society.

A company of 15 actors will be directed by Lincoln College Professor Kenneth Kendall, and the production will take place in the Meyer Theater in the Johnston Center for Performing Arts.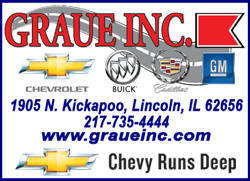 Tickets will be available at the Johnston Center box office before the performance and are $1 for students and $7 for general admission.
For more information, Kendall may be contacted at 217-732-3155, ext. 283, or kkendall@lincolncollege.edu.
[By CURT FOX]