Zion schedule for National Lutheran Schools Week

Send a link to a friend
[January 26, 2013] Zion Lutheran School in Lincoln is participating in National Lutheran Schools Week, Jan. 27-Feb. 2, with special activities each day and an open house on Thursday. The theme for National Lutheran Schools Week is "Baptized for This Moment," based on Acts 2:38-39. This theme was chosen to build on the 2013 synodical convention theme in an effort to get schools involved with the convention theme early in the year.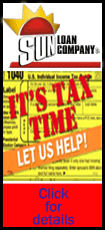 As explained in a release from the school:

"Our sins are forgiven in the death and resurrection of Jesus. We have received the gift of the Holy Spirit. We can say, with Luther, 'I am baptized' and know that 'all is well' and God will never forsake us (AE 6:365). In strength given by the Spirit we bear witness of Christ's victory over death. God's promises are sure. With compassion that comes from the mercy we have received in Christ, we bind up wounds and bring living hope in Jesus. Baptized into His body, we live together in love, reflecting Christ's love for us."

Information on National Lutheran Schools Week is available at http://lcms.org/lutheranschoolsweek.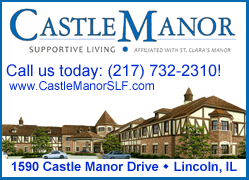 Zion schedule of special activities for the week:
Sunday, Jan. 27 -- Preschool to eighth grade and faculty sing "Amazing Grace" at Zion Lutheran Church, 8 a.m. and 10:30 a.m.

Monday, Jan. 28 -- Pajama Day. Pizza; a special reading time; Online Mission Trip to Thailand.

Tuesday, Jan. 29 -- Shorts, Hats and Sunglasses Day. Geography bee; make bookmarks; Online Mission Trip to Thailand.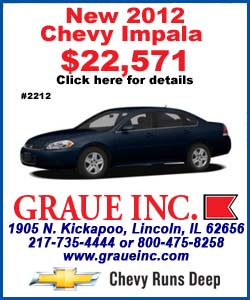 Wednesday, Jan. 30 -- Special Person/Dress Up Day. PowerPoint presentation; continental breakfast served by faculty; chapel, with all singing "Amazing Grace"; awards; family activity; singing of doxology; Online Mission Trip to Thailand.

Thursday, Jan. 31 -- Blue and Gold School Colors Day. Spelling bee; science fair; open house; Online Mission Trip to Thailand.

Friday, Feb. 1 -- Freaky Friday. Movies in the afternoon.

Saturday, Feb. 2 -- Pancake and sausage meal.

Sunday, Feb. 3 -- Student-made bookmarks handed out at Zion Lutheran Church.
[Text from file received from Zion Lutheran School, Lincoln]