LCHS finalists at the Lincoln Endangered Speechies tournament Saturday were (front) Mathew Langdon and Wyatt Phillis, third in dramatic duet acting and fourth in humorous duet acting; Sara Shane, second in radio speaking; (back) Madison Bishop, third in original comedy; Kendall Katz, fifth in both poetry reading and humorous interpretation; Tegan Follis, second in poetry reading; and Konnor Browne, sixth in prose reading. The team placed sixth overall and will host the IHSA regional tourney on Saturday.

LCHS speech team continues to bring home the awards

Send a link to a friend

[January 28, 2013] Lincoln Community High School speakers continued to take home awards, even while busily hosting their own invitational tournament Saturday.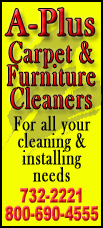 The Endangered Speechies tournament found senior Sara Shane near the top yet again in radio speaking, placing second, while her teammates senior Wyatt Phillis and junior Matthew Langdon received third in dramatic duet acting and fourth in humorous duet acting.

Additionally, senior Tegan Follis improved to second place in poetry speaking. Junior and novice speaker Madison Bishop placed third in her first time performing her original comedy, while junior Konnor Browne finally broke through into finals after many weeks of hard work and placed sixth in prose reading.

Senior Kendall Katz placed fifth in both humorous interpretation and poetry reading.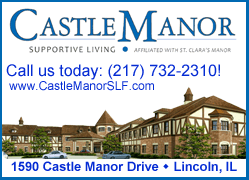 "Hosting the tournament is a lot of hard work," said head coach Jennifer Keith, "but these speakers rose to the occasion, were terrific hosts and even got to hand a few awards to themselves."
The LCHS speakers will try their hand at hosting again, as the IHSA regional speech competition this Saturday will also be in Lincoln.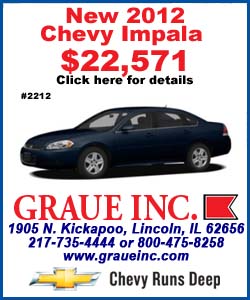 "Preparing for the regional tourney is a little more stressful because of the stakes -- they are high," continued Keith.
Students at the regional who place in the top four of each of the 14 individual events and the performance in the round will move on to the sectional tournament.
"We are hopeful to send all of (the) regional entries on to the sectional tournament, and they are prepared to work hard this week to get there," Keith said.
Interested in seeing what the speech team actually does? The LCHS speakers will host a Meet the Regional Team night at the LCHS auditorium on Thursday, beginning at 7. The program should last about an hour and admission is free, but donations for the team will not be turned down.
[Text from file received from Lincoln Community High School]