OUTDOORS WITH BABE WINKELMAN
For family recreation, take the kids ice fishing!
By Babe Winkelman

Send a link to a friend
[January 28, 2013] Consider taking a family of five to dinner and a movie. For cheap fast-food at six bucks per person, you're already at $30. Movie tickets, conservatively speaking, will run you about $40. Throw in popcorn and a Coke for everybody, and that's another $30, easy. Add it up, and you're looking at a minimum of $100 for just one night out. And both the movie and the grub will probably stink!
Rather than taking your family to movies that do very little to bring everyone together, I want to encourage you to go ice fishing instead. There's nothing like a fun, productive day on the ice to put smiles on kids' faces and make your family bond closer than ever. And instead of SPENDING money on junk food, you'll come home with the healthiest, most delicious food there is: fish fillets.

To properly introduce your clan to the magic of the frozen water world, it's important to take the right approach to make sure everyone has a great time. So here's a handy checklist to follow this winter:

Warmth and comfort

Nothing kills an otherwise perfect day of ice fishing like discomfort. You want everyone to be cozy and safe. That doesn't mean you have to go out and buy an expensive "wheelhouse" fishing shelter. Nope, for the price of three family movie nights, you can pick up a portable hub-style fish house like an Eskimo Quickfish that goes up in a matter of minutes. They're available in two-, three-, four- and six-person models, and with the addition of a portable propane heater, you'll be toasty inside in no time. Bring some comfortable folding chairs and some good snacks and drinks, and you'll be all set for a full day of fun.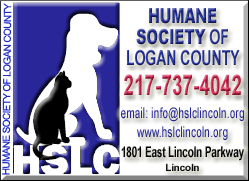 Action!
The sight of bobbers going down is a thrill. Watching them float all day isn't. So when you first introduce your family to ice fishing, target a species that's most apt to provide you with consistent action. Crappies, sunfish and perch are the ideal quarry. They're schooling fish, so where you find one, you're likely to find many. Plus, panfish and perch are the best species to keep for the frying pan. Talk with your local bait shop or to other ice anglers for advice on where the panfish are biting.
Your gear for panfish can be very simple. Inexpensive rods and reels, spooled with light monofilament (3-4 pound test), will do just fine. An assortment of small ice jigs with live bait (waxworms and small crappie minnows) suspended beneath slip bobbers is virtually all you'll need.
Electronics
To make ice fishing more productive and entertaining, add a sonar unit and underwater camera to your equipment bag. Sonar will help you locate fish and catch them. And it's virtually impossible for kids to get bored if they can watch fish on "TV" with an underwater camera. A camera also teaches everyone a lot about fish behavior. You'll discover how imparting a certain action to your bait can trigger a strike response from fish.
Other activities
Sometimes the fishing is hot and sometimes it's cold. During periods of inactivity, the kids might get restless. So bring along some things to help get them through the doldrums. A football or Frisbee can go a long way in keeping children enthused about being out on the lake. Skates are great, too, if the conditions are right for skating. Nowadays, with nearly every kid owning a smartphone, go ahead and allow some video game playing when the fish aren't cooperating. It will keep you out longer, so when the bite starts up again, you'll still be there and ready.
Be safe
To ensure everyone's safety, always check ice conditions before going ice fishing. As a rule of thumb, safe ice for walking is at least 4 inches. For snowmobiles or ATVs, make sure it's 5-plus inches. And wait for a good foot of snow before ice driving in a medium-sized car or truck.
Good fishing!
[By BABE WINKELMAN]
Babe Winkelman is a nationally known outdoorsman. For more than 25 years he has taught people to fish and hunt. Watch his award-winning "Good Fishing" and "Outdoor Secrets" television shows on Versus, Fox Sports, Texas Channel and many local networks. Visit www.winkelman.com for air times where you live and check out Babe Winkelman on Facebook.