The answer arrived Friday in a government report that showed the best hiring for the U.S. building industry since the peak of the housing boom.
Construction firms added 28,000 jobs last month, according to the January employment report. And the industry has created 98,000 jobs since September, according to annual revisions that were released with the report. The last time construction contributed that many jobs to the economy was in the spring of 2006 -- right before the market went bust.
"The construction job recovery has clearly arrived," said Jed Kolko, chief economist at Trulia, a real estate data analysis firm.
Economists had known for months that the industry was turning around. Homebuilders broke ground on 780,000 homes in 2012, a 28 percent increase from the previous year. Spending on residential construction projects has risen in every month since April.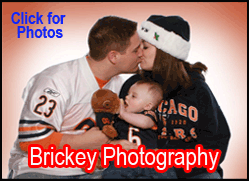 But until Friday, there were few signs of steady growth in construction employment.
The Labor Department shed some light on that with its revisions, which showed 25,000 more construction jobs added in the final three months of 2012 than initially estimated.
The gains have made the sector one of the leading job creators for the economy. Only a couple have added more: Retailers added 166,000 jobs in the past four months and education and health care added 123,000.
Hotels, restaurants and entertainment companies have gained roughly the same number as construction.
Most other sectors have lagged. Manufacturing has added only 25,000 jobs in that stretch. Financial services gained only 31,000. Transportation and warehousing added 62,000
Economists expect construction firms will keep adding jobs in 2013 as the housing recovery strengthens.