The agreement, announced Friday by the French government and Google, will give the news organizations access to advertising platforms on the Internet search leader.
European publishers losing money and readers had asked governments in France, Germany and Italy to make Google pay. The company threatened to stop indexing European news sites, if it was charged for the content.
The company said that Friday's settlement means it does not have to pay for "snippets" of news content that appear on a Google search page. France had appointed a mediator to lead negotiations with French publishers and they called the agreement a "happy conclusion."
Google Executive Chairman Eric Schmidt was present at the Elysee Palace with President Francois Hollande to sign the deal after what the president's office said were "intense negotiations."
"Our search engine generates billions of clicks each month, and our advertising solutions -- in which we have invested billions of dollars -- help them make money from that traffic," Schmidt said of the deal on the Google Blog.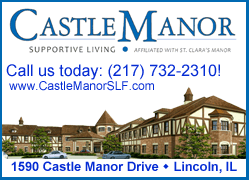 The commercial agreement will allow media organizations to profit from Google advertising platforms, including AdSense and AdMob for mobile phones. Google sends some 6 billion clicks per month to publishers around the world representing a big money-making potential by selling advertising next to it and drawing in new readers. Clicking on the ads generates revenue that would be shared. It was not immediately clear how the revenue would be split, but most was expected to go to the French publishers.
The growth of search engines as a way to find information has affected news organizations around the globe, and France is among countries seeking to protect its own media organizations and what they produce.
In October, Hollande discussed with Schmidt a possible plan for a new tax that would make search engines pay each time they use content from French media. That's something Google was determined to avoid, and it threatened to bar French websites from its search results if the tax was imposed.