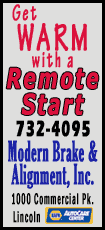 Three years since the crisis started in Greece, the 17 European Union countries that use the euro have made a hopeful start to 2013, with promising economic data and troubled countries such as Italy and Spain enjoying lower borrowing costs.
Europe's problems and its slow-moving, complicated decision-making have often aroused frustration from other global economic powers.
Still, Jin Liqun, chairman of the board of supervisors at the China Investment Corp. and a past critic of rigid European labor laws, said there's reason for optimism.
"Now we finally see that the European countries are really coming to grips with these issues," he told the Munich Security Conference, an annual gathering of leading security and foreign-policy officials.
He said the "mainstream" of the European public is behind tough austerity measures despite frequent protests. "We should understand (that) when you cut out some of the jobs, new jobs will be created," he said, insisting that "we have to continue with the austerity programs."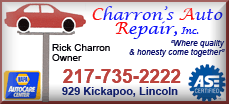 A similar message came from German Finance Minister Wolfgang Schaeuble, whose country has championed the often-criticized focus on budget-cutting to tackle the crisis.
"The euro crisis is not over, but we are in a much better position than a year ago," said Schaeuble, speaking before Jin. He insisted "it would be completely wrong to sit back because of a certain easing of tensions," and Europe must ensure this year it doesn't forget the need to improve its economic competitiveness.
"We are always in danger of forgetting straight away to draw the lessons we have decided to implement, such as stronger regulation of financial markets, if we have less pressure in the markets," Schaeuble added.
Heavily indebted countries such as Spain and Italy faced alarmingly high borrowing costs on bond markets in mid-2012 as investors wondered whether they would be able to keep paying their debts.
Those costs fell after several steps by European leaders. One was the European Central Bank's offer to purchase bonds issued by indebted countries if they promise to reduce their deficits. Another was a proposal to set up a so-called banking union that aims to prevent failed banks bankrupting any country by transferring supervision of bank behavior to a single, central supervisor based at the ECB.