Thein Sein said in his second radio address to the nation that his government has successfully negotiated with international financial institutions and donor countries to clear more than $6 billion in decades-old debt.
He said he told parliament he would try his best to help Myanmar's economy grow and end its least-developed nation status, and clearing the debt was the first move in achieving this.
Since taking power in 2011 as an elected president, Thein Sein has instituted political reforms after almost five decades of repressive military rule. That has prompted Western countries to ease long-standing political and economic sanctions against Myanmar.
Thein Sein has declared that his government's second stage of reforms will focus on economic growth.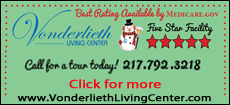 Clearing the debt will allow Myanmar access to new much-needed aid to jump-start its lagging economy.
Myanmar, then called Burma, was declared a least-developed nation by the United Nations in 1987. The status is given to countries with the lowest indicators of socioeconomic development according to the U.N.'s Human Development Index.
Myanmar had one of the region's strongest economies in the 1950s but plunged into a decline after a coup in 1962 instituted military rule with a socialist bent.