THE RESET
Gov't slowing economic and job growth
Send a link to a friend
[February 02, 2013] (AP) -- President Barack Obama declared last June that "the private sector is doing fine." And President Ronald Reagan liked to tell audiences, "Government is not the solution to our problem, government is the problem." Two major economic reports this week seem to lend some new weight to both provocative assertions.
The government continued to shed jobs in the first month of 2013, while the private sector again posted solid -- if not robust -- gains, the Labor Department reported Friday.
Employers added 157,000 jobs overall. There would have been more if governments hadn't shed 9,000 jobs in January, extending a recent trend.
The Commerce Department reported two days earlier that the economy contracted in the final three months of 2012, with the Gross Domestic Product slipping at a 0.1 percent annual rate.
A 6.6 percent drop in government spending, most of it at the national level, was the big culprit, subtracting about 1.3 percentage points from the GDP and dragging it into negative territory for the first time in over three years.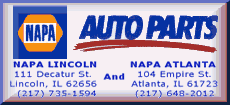 Yet the report also showed that the main drivers of the private economy -- housing, consumer spending and business investment -- had strengthened.
Obama was widely ridiculed for saying the private sector was "doing fine" compared to the government, and he backtracked a bit. But it turns out he wasn't totally wrong -- just about six months premature.
And present-day Reagan disciples continue to insist a smaller government is a better government -- even if it stokes job losses.
Reagan also declared, "It's morning in America again."
But that's a sentiment Obama is unlikely to be uttering anytime soon, with the jobless rate inching up in January to 7.9 percent from 7.8 percent in December.
"We still have work to do," White House spokesman Jay Carney told reporters at Friday's daily briefing.
[Associated Press; By TOM RAUM]
Follow Tom Raum on Twitter: http://twitter.com/tomraum.
Copyright 2013 The Associated Press. All rights reserved. This material may not be published, broadcast, rewritten or redistributed.