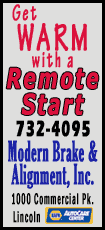 Tampa Bay also got goals from Steven Stamkos, Vincent Lecavalier, Nate Thompson, Teddy Purcell, Ryan Malone and Benoit Pouliot. Stamkos and Lecavalier both added two assists.
The Lightning, 6-1-0 this season, have scored five or more goals in four consecutive games.
Tobias Enstrom, Paul Postma and Andrew Ladd scored third-period goals for Winnipeg, which has lost three in a row. The Jets were coming off a 6-3 loss at Florida on Thursday night in which the Panthers scored five third-period goals.
Conacher, Stamkos and Lecavalier all had first-period man-advantage goals as the Lightning, who started play with the NHL's fifth-best power play, grabbed a 3-0 lead. Winnipeg entered with the league's worst penalty-kill unit.
Stamkos has five goals and 14 points during a season-opening seven-game point streak.
Conacher put the Lightning up 1-0 when he deflected Matt Carle's blue-line shot past goalie Ondrej Pavelec 7:57 into the game. The rookie center (5 goals, 12 points) has at least one point in six of seven games this year.
Atlanta right wing Chris Thorburn received a five-minute penalty for checking from behind and a game misconduct for a hit on Lightning defenseman Sami Salo at 12:11 of the first.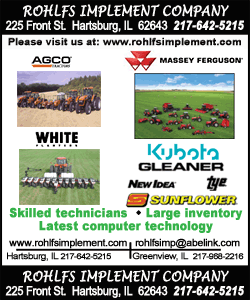 Twice the Jets were called for minor penalties during Thorburn's 5-minute infraction, which resulted in 5-on-3 goals by Stamkos (14:11) and Lecavalier (16:55).
Winnipeg allowed three power-play goals in Thursday's loss to the Panthers.
Conacher made it 4-0 with another re-direction just 26 seconds into the second.
Thompson extended the lead to 5-0 on a goal that chased Pavelec with 15:17 left in the second. Purcell gave the Lightning a six-goal advantage by beating backup goalie Al Montoya one minute after Thompson's goal.
Anders Lindback lost his shutout bid when Enstrom scored at 5:34 of the third. Postma added his first NHL goal, coming on a power-play 61 seconds later.
Malone and Ladd traded goals midway through the third. Pouliot added a late third-period goal.
NOTES: Stamkos has a goal in four straight games. ... Jets D Dustin Byfuglien missed his second consecutive game due to an undisclosed lower-body injury. ... Tampa Bay D Brendan Mikkelson is day to day after crashing into the boards head and shoulders first during practice on Thursday.
[Associated Press; By MARK DIDTLER]
Copyright 2013 The Associated Press. All rights reserved. This material may not be published, broadcast, rewritten or redistributed.