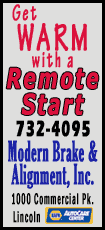 Now maybe coach Mike D'Antoni will become a believer as well.
Gasol had 22 points and 12 rebounds in his return to the starting lineup and Bryant nearly had a triple-double in leading the Los Angeles Lakers to a 111-100 victory over the Minnesota Timberwolves on Friday night.
"It was a good feeling out there," Gasol said. "Like the good old days."
Bryant had 17 points, 12 rebounds and eight assists and Steve Nash added 17 points and seven assists for the Lakers, who played without Dwight Howard due to a sore right shoulder. They have won four of their last five games and beat the Wolves for the 20th straight time, the longest active streak in the NBA.
"It's been a rough season so far, no way around it," said Gasol, who topped 20 points for just the third time this season. "Just stay with it, keep playing. You never know when things can change direction. Just play your game when you're out there. Tonight I was able to start, play more minutes, get a good flow. It was a good game."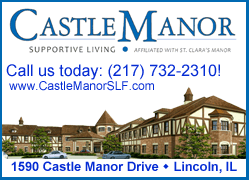 The mini surge has helped the Lakers (21-26), who started the day 10th in the West, begin to climb out of a big hole. If they are going to get back into the playoff race, Bryant knows Gasol is going to have to be a bigger factor.
"When he's featured, this is what he does," Bryant said. "It's nothing out of the ordinary or unexpected. This is the Pau that helped us get back-to-back championships."
Alexey Shved scored 18 points and Rubio had nine points and seven assists for the Timberwolves, who lost their sixth straight game. They trailed by 29 in the second quarter, but climbed within four in the fourth.
Stumbling into Target Center on an eight-game road losing streak, the Lakers found out at shootaround that they would be without Howard, who flew back to Los Angeles to get platelet-rich plasma therapy on his torn labrum. That put Gasol back in the starting lineup and the disgruntled four-time All-Star responded with 13 points in the first quarter.
"I told him last night to take it easy on us because we needed the win," Rubio said of his Spanish buddy. "And he was saying, 'We need a win, too.' He's great."
With only four healthy guards -- three of them point guards -- Wolves coach Rick Adelman had few options to deal with Bryant. Adelman started out with 6-foot Luke Ridnour on Bryant, and it was a colossal failure. Bryant backed Ridnour down in the post mercilessly, forcing double teams and then finding teammates for wide-open 3s.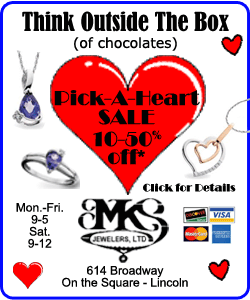 The Lakers hit eight of their first 10 3-pointers and shot a staggering 71 percent in the first 15 minutes of the game. And when Bryant and Gasol went to the bench, it only got worse for Minnesota. Steve Blake and Jodie Meeks kept drilling 3s, ripping off a 17-1 run to put the Lakers up 61-32.
"We can't start games like we did today," Rubio said. "I take my fault (in it) because we started too slow. We started with no energy."
These were the Lakers of old. Deep, versatile, talented and relentless.
Then, all of a sudden, they turned into the Old Lakers, and Rubio pounced.
Sensing a letup in intensity, Rubio picked up the pace. Looking like the player he was before tearing the ACL in his left knee -- at home against these Lakers on March 9 -- Rubio threaded no-look passes to cutting teammates for layups and 3-pointers and crossed over Nash to get to the rim, the kind of move he just hasn't been able to pull off since returning in December. An 11-1 run near the end of the second quarter gave the Wolves a glimmer of hope, and a switch to a zone defense completely befuddled Los Angeles.
After hitting 22 of their first 30 shots, the Lakers missed 19 of their next 24 attempts. A steal and layup by Ridnour made it 72-64 early in the third quarter, and the ghost of blown leads past started to hover over the Lakers.
Two days after the Lakers gave up a 13-point lead with 10 minutes to play to Michael Beasley and the lowly Suns, the Wolves pulled to 94-90 with just under 6 minutes to play on a 3 by Shved. Gasol and Bryant both went without a field goal in the second and third quarters, but Bryant snapped an 0-for-6 skid with a putback, Gasol had a dunk and finished the three-point play, and the Lakers never looked back.
"It's hard," Rubio said. "We've been losing a lot. Even if we make the effort, sometimes it's not enough."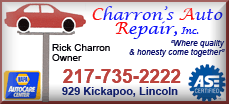 NOTES: Gasol's 3-pointer in the first quarter was his first since Dec. 28. ... The Lakers outrebounded the Wolves 57-40 and grabbed 17 offensive rebounds. ... Antawn Jamison had 18 points and seven rebounds off the bench for the Lakers. ... Derrick Williams finished with 15 points and nine boards for Minnesota. ... The Wolves went 8 for 18 on free throws.
[Associated Press; By JON KRAWCZYNSKI]
Copyright 2013 The Associated Press. All rights reserved. This material may not be published, broadcast, rewritten or redistributed.