For the first time this season, the Railers do not play on a Friday. It is the first Friday off for the Railers since before Thanksgiving.
The only game on tap this weekend for Lincoln is Saturday night's visit to Springfield High School.
The scheduling oddity, combined with two intense games against Sacred Heart-Griffin and Springfield Southeast, prompted Lincoln coach Neil Alexander to give his team Monday off this week.
"With the type of weekend we had last weekend, we didn't practice on Monday," said Alexander. "The only difference is, we'll have our last practice on Friday instead of Thursday. Preparation hasn't changed any. We just rotated days."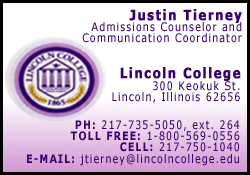 Struggling Senators still scare Alexander
Alexander has never been the type to take any team for granted, no matter their struggles, and the Senators are no different, especially not after their recent showings.
Springfield took favored Jacksonville to overtime last weekend before falling 48-40. The Senators enter Friday's game with Rochester with a record of 2-19. In an earlier meeting this season, on Jan. 4, Lincoln won at Roy S. Anderson Gymnasium by a 52-29 tally.
Alexander pointed to the addition of Isiah Nelson to the Senator lineup as his top concern on Saturday. Nelson, who leads Springfield in scoring, didn't play in the first semester this season.
"They're playing much better," said Alexander. "They have Isiah Nelson back and he's scoring really well. I think I saw where he's had 36 3s in only half of the season. He shoots the ball exceptionally well, so we've got to find him. They've got other young kids who can play.
"They took Jacksonville to overtime last weekend. They're playing much better. Even though they only have two wins, they're a dangerous team."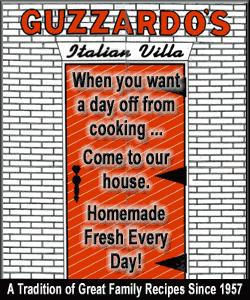 Calling on Krusz
Saturday's critical 47-27 win over Springfield Southeast had an unsung hero for Alexander and the Railers: junior forward Austin Krusz.
Krusz came off the bench to play extensive minutes against the Spartans when starting forward Edward Bowlby encountered early foul trouble.
Krusz had the difficult task of bodying up Southeast center Jalen Henry, arguably the Central State Eight's premier post player. It was a thankless job, but by holding Henry to 10 points, Krusz played a significant role in the victory.
Despite only scoring sparingly, Alexander said Krusz fills an important role on this Railer squad.
"He's got a role and he plays it exceptionally well," said Alexander of Krusz. "He has to come in, defend, be aggressive, be physical and rebound. He's played that role really well.
"He had a great game on Saturday night for us. Looking back on Friday night, we didn't get him in, and we probably should have used him a little bit more. But he has accepted his role and he plays it well. He is a great teammate. He just does everything that's asked of him, and every team needs guys like that."
[By JUSTIN TIERNEY]