Logan County joined a four-county region made up of Mason, Peoria, Woodford and Tazewell counties when it piggybacked its CEDS with the Economic Development Council for Central Illinois. The Logan County CEDS was approved in Washington, D.C., in October 2012.

Brian Bergen, executive director for the Lincoln & Logan County Development Partnership, along with Roy Bockler from Mason County and Dennis Kief, both members of the EDCCI, elaborated on how Logan County can get set up within the region to implement its CEDS.

"In the last few years, the federal government has put out planning grant money for the regions," said Bockler. He told the committee members that if they were curious to see what could be funded, they can go to www.eda.gov to see a list of projects.

"Now, this takes work; it's (federal money) not just handed out," said Bockler. He added that he feels Illinois has not received its fair share of grant money in previous years, but there also has not really been a cohesive effort to earn it.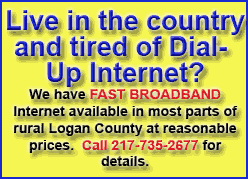 Kief added that when he was working for Tazewell County, he was able to get grants for Pekin, which used the grant money to build business park extensions.
"There's a lot of ties, especially between Logan County and Tazewell County, Logan County and Mason County," said Kief. "We welcome you, we want to work with you, we want to help you be the beneficiary of these grants."
Kief said he and Bockler have been working hard lately to re-engage the counties in the committee process of applying for new grants. Kief also said that the region gets $191,000 for these documents over the next three years. That amount has to be matched by the counties.
"As part of the CEDS committee, we need other sectors. This committee is not dominated by the public officials," said Kief. Bockler added that there are very specific rules as to the makeup of the committee, with representatives from all walks of life.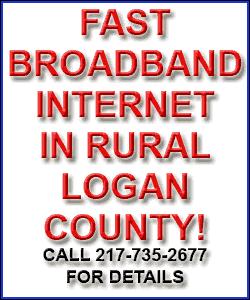 Bockler also said that not every county in the United States is part of a CEDS district. A county has to be considered "distressed" to be part of such a district.
Bergen said that the documentation for the CEDS district is updated every year, and projects can be added to the plan at any time. "The document is very fluid and very open," he said.
Kief told the committee that while Tazewell is not technically a "distressed county," they were able to prove in recent years that a great majority of the workforce came from Mason County, and they were provided with grant money to add streets in the Riverway business park in Pekin.
Bockler and Kief were also present to encourage county board members to pass a resolution supporting CEDS documents. This resolution would then be passed on, with the documentation eventually ending up at the federal level in Washington.
While no money would be needed along with the resolution at this time, Logan County would have to provide money to the region in the near future. Logan County was pro-rated at between $15,000 and $18,000 over the course of three years.
The committee members voted to approve such a resolution from Logan County. The full board will discuss the resolution in February.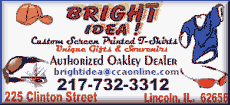 Committee members present were chairman David Hepler, Robert Farmer, Bill Martin, Gene Rohlfs and Chuck Ruben. Board member Jan Schumacher was present as a guest. Brian Bergen, executive director of the Lincoln & Logan County Development Partnership, and Vic Martinek of the partnership were also present.
[By DEREK HURLEY]