Ordinary Pakistanis complain they have to grease officials' palms to get even the most basic things done: File a police report when they have a traffic accident. Obtain copies of court documents. Get permission to see their relatives in the hospital.
Now, an enterprising group of Pakistani officials is cracking down on this culture of graft with an innovative program that harnesses technology to identify corruption hot spots in the country's most populous province, Punjab.
The initiative, which leverages the ubiquitous presence of cell phones, relies on the simple concept of asking citizens about their experience.
But experts say it represents the first large-scale attempt by any government to proactively solicit feedback from citizens who are forced to pay bribes for basic public services and use that information to discipline officials.
"The strength of the model is that word gets out among officials that there is someone watching and there is someone who can make them accountable to what the public says," said Nabeel Awan, a government official who has played a key role in the program. "It may not eliminate corruption, but it does reduce corruption and bad administration."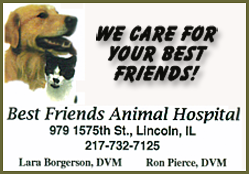 Pakistan's anti-corruption wing recently estimated that graft costs the country billions of dollars each year. Citizens regularly identify corruption as one of the nation's biggest problems, and it is getting worse. Pakistan slipped nine places to the 33rd most corrupt country in the world last year, out of a total of 176, according to Transparency International.
The issue could gain more relevance in the run-up to parliamentary elections expected in the spring. The vote will be watched closely by Washington, which relies on Pakistan to help fight Islamic militants and stabilize neighboring Afghanistan.
One of the candidates is former Pakistani cricket star Imran Khan, who has made fighting graft a key component of his party's platform. That has put pressure on candidates from the country's two main political powers, the ruling Pakistan People's Party and the opposition Pakistan Muslim League-N.
The PML-N controls the provincial government in Punjab, and the party may be hoping the anti-corruption initiative, which became fully operational in the middle of last year, will steal some of Khan's thunder.
The program -- run by the Punjab Information Technology Board -- uses telephone calls and text messages to get feedback from citizens conducting transactions with a dozen different government departments, including those dealing with property, health and emergency response.
Many of the reported cases of corruption involved low-level property officials known as patwaris, who are notorious for demanding bribes. One man in the city of Multan sent a text message saying he had to pay a patwari about $170 to get his new property registered. Another man in Sheikhpura district reported paying about $15 to a patwari and his assistant and said "they should be removed from their jobs."
Bin Laden's courier, who built the al-Qaida chief's compound in the town of Abbottabad, had to pay roughly a $500 bribe to a patwari to purchase the required land, according to Pakistani intelligence officials, who spoke on condition of anonymity because they were not authorized to talk to the media.
While the plight of bin Laden's courier might not elicit sympathy, ordinary Pakistanis -- many living on a few dollars a day -- often struggle under the weight of the constant demand for bribes.
One man in the city of Multan sent a text saying police were demanding about $300 to register a case for him. A woman in Punjab's capital, Lahore, said hospital officials demanded bribes to allow relatives to visit patients.

The text messages were provided to The Associated Press under condition of anonymity to protect the respondents from retribution.