This week, Charleston -- where cruise ships have sparked headlines and lawsuits in recent years -- will host an international conference on the topic. The event is called "Harboring Tourism: A Symposium on Cruise Ships in Historic Port Communities."
"Our interest is to raise the dialogue and to really understand how do historic ports manage cruise tourism, how do they do that effectively and what are some of the challenges they face," said Erica Avrami, research and education director for the World Monuments Fund, a sponsor of the event.
The three-day conference begins Wednesday and also is sponsored by the Preservation Society of Charleston and the National Trust for Historic Preservation.
Charleston, which for years had seasonal cruises, became a year-round cruise embarkation point in 2010, when Carnival Cruise Lines permanently based its 2,056-passenger liner Fantasy in the city.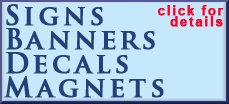 The growing industry and plans by the South Carolina State Ports Authority to build a $35 million cruise terminal have brought lawsuits in state and federal courts.
Plaintiffs are concerned that pollution and congestion threaten Charleston's historic district. City leaders say that the industry is being handled appropriately and that Charleston will never be a major cruise destination.
Concerns over the year-round industry prompted the National Trust to place Charleston on its "watch list" of endangered places and the World Monuments Fund to put the city on its Monuments Watch list.
Avrami noted that cruise tourism has been around for a long time and called tourism an "important partner with historic preservation," with tourist dollars helping historic cities thrive. "Our interest in Charleston is it is where the issue has been coming to a head," she said. "Because it was so polarized, it was a timely location and opportunity to push the dialogue forward."