Three film trailers aired through the first half and halftime and several others were broadcast during the lengthy pre-game show. While ad rates for the Super Bowl are notoriously expensive -- $4 million for 30 seconds during Super Bowl 47 -- they can generate buzz and potential ticket sales.
Reactions to an ad for the sixth installment of the "Fast and Furious" franchise quickly started trending on Twitter, with series star Ludacris fielding viewers' responses.
"The cost per minute is enormous, but studios obviously feel they are going to get the biggest bang for their buck," said Paul Dergarabedian, box office analyst for Hollywood.com.
Also airing in the first half were promos for "Star Trek Into Darkness" and the "Oz The Great and Powerful." After lights went out in the Super Dome in the third quarter, an ad for the third "Iron Man" film aired.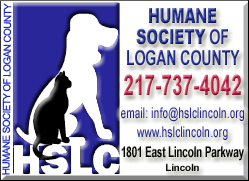 "This is where the studios take the opportunity to plant the seeds of excitement of potential moviegoers for their biggest movies of the year," Dergarabedian said. He noted the studios aren't just aiming at domestic viewers, but the vast international audience that the Super Bowl attracts.
Film ads also played a prominent role in the ramp up to the game.
Walt Disney Co. co-sponsored an hour of pregame coverage and used it to promote "The Lone Ranger," which stars Armie Hammer and Johnny Depp. In addition to a 90-second promo for the film, CBS aired a tie-in interspersing scenes from the film with footage of the 49ers and Ravens playing.
"World War Z" also aired an ad right before the game's kickoff.