The more than 100 murgas in Buenos Aires launched their annual festivities over the weekend in a last blowout before the start of the somber Christian season of Lent. In some cases, carnival is also an excuse to celebrate a murga troupe's favorite soccer team.
In the working class neighborhood of La Boca, Susan Martinez was doing just that, patiently sewing sequins onto the costumes her children would wear with their neighborhood's murga, "Los amantes de La Boca," or "The Lovers of La Boca." The name referred both to the neighborhood and the soccer team Boca Juniors, among the most popular in Argentina and the world.
For Martinez and others in the neighborhood, the Buenos Aires carnival is "all heart and pure passion," and the murgas are a focus of the festivities.
"I'm from River Plate, the rival of the Boca Juniors," she said. "But, what are you going to do? I do this for my two daughters and my son," who are Boca Junior fans.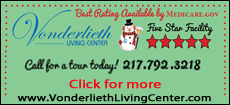 In the weeks leading up to celebrations that began on Saturday, Martinez met periodically with other neighborhood women in a park near the local stadium adorning the troupe's traditional tall hats with Boca Junior's colors of bright sunny yellow and deep royal blue. Gloves and short coats with tails complement the jester-like costumes.
The troupe bedazzles pants and other pieces of clothing with colorful stars, suns, flowers and other decorations. When the celebrations get under way, dancers march to the frenetic rhythm of "bombos con platillos," or shallow bass drums with cymbals, and "redoblantes," or snare drums.
Many of the neighborhood's young children join the adults in the march, sporting costumes and elaborate face paint in the club's colors.
"Los amantes de la Boca" is among the largest of the city's murga groups, with about 400 members. Other well-known groups include "La Gloriosa de Boedo," or "The Glorious of Boedo," and "Alucinados de Parque Patricios," or "Crazies of Parque Patricios," both referring to Buenos Aires neighborhoods.
The troupes' "corsos," or parades, will be held every weekend in February, as well as on Feb. 10 and 11, both official holidays marking the carnival season leading up to the start of Lent.