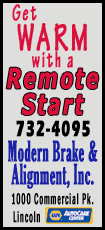 The acclaimed poet and author wants to show Keys, a New Yorker, what "lining out" -- call-and-response singing that is popular in black churches down South -- sounds like.
That teaching moment is one of many during Angelou's third annual Black History Month program, "Telling Our Stories," airing on more than 175 public radio stations nationwide throughout February.
Angelou says she is obligated to share her knowledge and experience with younger people like Keys, in a way that is not "preaching" but gives context to the "human truth."
"We owe the truth, not just the facts," she said recently in a phone interview from her home in Winston-Salem, N.C. "I'm celebrating my 84th year on this planet. I've seen many things, I've learned many things. I've certainly been exposed to many things and I've learned something: I owe it to you, to tell you."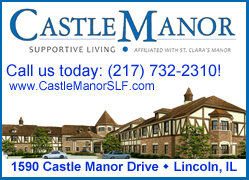 Angelou said she is sharing black history in "a way that you get it and don't even know you got it," with songs, poems, jokes and short stories woven throughout interviews with five guests, including Keys, media mogul Oprah Winfrey, singer and actress Jennifer Hudson, diplomat Kofi Annan and actress and playwright Regina Taylor.
Keys talks about growing up in New York's Hell's Kitchen and how the diverse city influenced her sound. The performer, who began studying European classical music at the age of 7, said her influences range from the greats like Ella Fitzgerald, John Coltrane and Nina Simone to chart-topping peers like rappers Nas and Jay-Z.
Winfrey chats with Angelou during the special about their close friendship spanning over two decades, starting the Oprah Winfrey Network and her return to acting in the Lee Daniel's film "The Butler."
"One of the wonderful things about Oprah: She teaches you to keep on stepping," Angelou said. "She had the most powerful and popular program for 25 years and she stepped down and took on a bigger task, starting OWN."
Angelou added, "She teaches the young people: Keep on going, continue and continue with some pizazz, some laughter and some style."
Angelou interviews Hudson, an Oscar and Grammy winner, about her journey from singing in her Chicago church choir to performing at the Nobel Peace Prize Concert in Norway last year; and Taylor, a Golden Globe-winning actress and playwright who was the first black woman to play Juliet in William Shakespeare's "Romeo and Juliet" on Broadway.