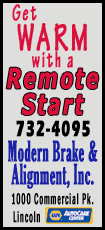 Panetta said he was disappointed that Thursday's eight-hour hearing focused so much on what Hagel, a former Republican senator from Nebraska, had said in the past about Iran, Israel and other matters instead of what he thinks about today's issues, including the war in Afghanistan, the fight against terrorism, and looming automatic budget cuts and their impact on military readiness.
"We just did not see enough time spent on discussing those issues. And in the end, that's what counts," Panetta told NBC's "Meet the Press" in an interview broadcast Sunday.
"It's pretty obvious that the political knives were out for Chuck Hagel," Panetta said.

Senate Majority Leader Harry Reid, noting the lengthy hearing, said on ABC's "This Week," "give the guy a break. I thought he did pretty good." Reid, D-Nev., said Hagel's party affiliation "should be a plus. We need more."
Panetta said he is confident that Hagel is prepared to succeed him at the Pentagon.
In an appearance on CNN's "State of the Union," Panetta dismissed concerns that Hagel and former Sen. John Kerry, D-Mass., who was sworn in Friday as secretary of state, agree with Obama's views to the point that they won't challenge the president.
"I've got to tell you, anybody who knows John Kerry and anybody who knows Chuck Hagel ... they push back. Believe me, they push back on the issues," he said. "In the situation room, everybody has to give their honest views. And I think they won't hesitate to give their honest views."
Two Republican senators, Thad Cochran of Mississippi and Mike Johanns of Nebraska, have said they will support Hagel's nomination. Johanns said Saturday his concerns were allayed after Hagel's Senate hearing and after he met with Hagel for an hour.
"Chuck earned this endorsement," Johanns said in an interview with the Lincoln (Neb.) Journal Star.
Copyright 2013 The Associated Press. All rights reserved. This material may not be published, broadcast, rewritten or redistributed.