Today's highlight in history:
On Feb. 2, 1913, New York City's rebuilt Grand Central Terminal officially opened to the public at one minute past midnight.
On this date:
In 1536, present-day Buenos Aires, Argentina, was founded by Pedro de Mendoza of Spain.
In 1653, New Amsterdam -- now New York City -- was incorporated.
In 1848, the Treaty of Guadalupe Hidalgo, ending the Mexican-American War, was signed.
In 1870, the "Cardiff Giant," supposedly the petrified remains of a human discovered in Cardiff, N.Y., was revealed to be nothing more than carved gypsum.
In 1882, Irish poet and novelist James Joyce was born near Dublin.
In 1887, Punxsutawney, Pa., held its first Groundhog Day festival.
In 1912, Frederick R. Law parachuted from the torch of the Statue of Liberty in a stunt filmed by Pathe (PA'-thay) News.
In 1922, the James Joyce novel "Ulysses" was published in Paris on Joyce's 40th birthday.
In 1943, the remainder of Nazi forces from the Battle of Stalingrad surrendered in a major victory for the Soviets in World War II.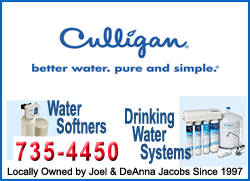 In 1961, hijackers of a Portuguese ocean liner, the Santa Maria, allowed the passengers and crew to disembark in Brazil, a week and a-half after seizing the ship.
In 1971, Idi Amin, having seized power in Uganda, proclaimed himself president.
In 1988, in a speech the broadcast television networks declined to carry live, President Ronald Reagan pressed his case for aid to the Nicaraguan Contras.
Ten years ago: The search continued for pieces of the space shuttle Columbia, a day after the spacecraft disintegrated during re-entry over Texas, killing all seven astronauts. A hotel fire in northeastern China killed some three dozen people. An explosion destroyed a bank building in Lagos, Nigeria, killing at least 46 people. The American Football Conference won the Pro Bowl, defeating the National Football Conference 45-20.