Today's highlight in history:
On Feb. 4, 1913, Rosa Parks, a black woman whose 1955 refusal to give up her seat on a Montgomery, Ala., city bus to a white man sparked a civil rights revolution, was born Rosa Louise McCauley in Tuskegee, Ala.
On this date:
In 1783, Britain's King George III proclaimed a formal cessation of hostilities in the American Revolutionary War.
In 1789, electors chose George Washington to be the first president of the United States.
In 1861, delegates from six southern states that had recently seceded from the Union met in Montgomery, Ala., to form the Confederate States of America.
In 1932, New York Gov. Franklin D. Roosevelt opened the Winter Olympic Games at Lake Placid.
In 1938, the Thornton Wilder play "Our Town" opened on Broadway. Walt Disney's animated feature "Snow White and the Seven Dwarfs" opened in general U.S. release.
In 1941, the United Service Organizations (USO) came into existence.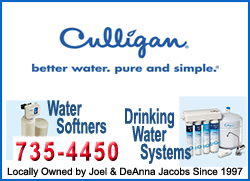 In 1962, St. Jude Children's Research Hospital was founded in Memphis, Tenn., by entertainer Danny Thomas.
In 1972, Mariner 9, orbiting Mars, transmitted images of the red planet.
In 1974, newspaper heiress Patricia Hearst was kidnapped in Berkeley, Calif., by the Symbionese Liberation Army.
In 1976, more than 23,000 people died when a severe earthquake struck Guatemala with a magnitude of 7.5, according to the U.S. Geological Survey.
In 1983, pop singer-musician Karen Carpenter died in Downey, Calif., at age 32.
In 1987, pianist Liberace died at his Palm Springs, Calif., home at age 67.
Ten years ago: President George W. Bush visited the Johnson Space Center in Houston, where he led a tribute to the lost crew of the shuttle Columbia and rededicated the nation to space travel. A rare television interview with Saddam Hussein aired in which the Iraqi leader denied that Baghdad had a relationship with al-Qaida or weapons of mass destruction. Lawmakers formally dissolved Yugoslavia and replaced it with a loose union of its remaining two republics, Serbia and Montenegro. Opera singer Jerome Hines died in New York at age 81.