But despite a large number of people on sidewalks, most appeared to be well-behaved in the Mission District after the 49ers lost 34-31 to the Baltimore Ravens. Police declined to say how many arrests had been made.
"City-wide, everything seemed to be pretty good," Officer Carlos Manfredi said. "We did have a couple of flare-ups in the Mission District but otherwise everyone seemed to be behaving themselves."
--John S. Marshall
___
M-V-P! M-V-P! FLACCO NO ORDINARY JOE
Joe Flacco won't have to do much negotiating after this.
The Baltimore Ravens' low-key quarterback put off talks on a new contract until after the season. Now when he and the Ravens sit down, all he'll have to do is show off his Super Bowl MVP trophy.
"It's cool," Flacco said after Baltimore's 34-31 win over the San Francisco 49ers on Sunday night. "We just won a Super Bowl. That's the last thing I'm concerned about. But (owner Steve Bisciotti) did let me know that if that day came, I could go beat on his desk and really put it to him.
"So that's exactly what I'm going to do."
Flacco capped a perfect postseason, throwing three touchdown passes in the first half to stake the Ravens to a lead they would never relinquish. When the 49ers made a furious comeback after a power outage interrupted the third quarter for 34 minutes, Flacco was cool and controlled.
Let the Niners make their run, he almost seem to say, we'll hold our own.
"You've seen these guys do it," Flacco said. "They have the ability to score and to score quickly, and that's what they did."
But the Ravens defense made a spectacular stand late in the fourth quarter, stopping San Francisco not once, not twice, but three times on the Baltimore 5. A safety gave San Francisco one last chance, but the Ravens went hard after Colin Kaepernick again, and his last-gasp pass was way off the mark.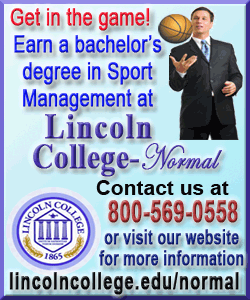 Flacco finished 22-of-33 for 287 yards. He didn't throw an interception -- didn't throw one the entire postseason, to be precise. His 11 touchdowns in the postseason matched a record set by Joe Montana.
"That's pretty cool," Flacco said. "Joe Montana is my favorite quarterback so it's pretty cool."
So is being the Super Bowl MVP.
Truth is, the trophy could have gone to a number of the Ravens. But Flacco is happy to have it.
"They have to give it to one guy," Flacco said, laughing. "I'm not going to complain that I got it."
--Nancy Armour
http://twitter.com/nrarmour
___
BALTIMORE PARADE TUESDAY
Baltimore Mayor Stephanie Rawlings-Blake tells local TV station WBAL-TV that the city will hold a parade Tuesday to honor the NFL champion Ravens.
Rawlings-Blake said Sunday night in a live interview from New Orleans that the parade will start at City Hall and end at the Ravens' stadium.
Right now, she's celebrating -- dancing and singing alongside fans.
"The Baltimore Ravens once again demonstrated strength, poise, and perseverance as they prevailed in Super Bowl XLVII," she said in a statement.
--Jessica Gresko
http://twitter.com/jessicagresko
___
PANETTA AND HOLDER
Recently seen leaving the Super Bowl: outgoing Defense Secretary Leon Panetta and Attorney General Eric Holder.
When asked who he was rooting for, Panetta gave an angst smile and said: "The 49ers."
San Francisco lost to Baltimore, 34-31.
--Nekesa Mumbi Moody
http://twitter.com/nekesamumbi
___
SUPERDOME STAFF APOLOGIZES
Superdome spokesman Eric Eagan is apologizing for the power outage that disrupted the Super Bowl.
He says technical staff were working more than an hour after the outage to determine what caused it, but still didn't know.
"We sincerely apologize for the incident," Eagan said.
The outage was a big glitch for New Orleans in its first Super Bowl since the city has rebuilt from Hurricane Katrina in 2005.
The 38-year-old Superdome has undergone $336 million in renovations since Katrina ripped its roof in 2005. Billions have been spent sprucing up downtown, the airport, French Quarter and other areas of the city in the past seven years.
Mayor Mitch Landrieu called the power outage unfortunate in an otherwise smooth week.
"In the coming days, I expect a full after action report from all parties involved. For us, the Super Bowl isn't over until the last visitor leaves town, so we're focused on continuing to show our visitors a good time," Landrieu said.
New Orleans is trying to get back to being a regular stop in the Super Bowl rotation, and has announced it will bid on the 2018 game.
That would coincide with the 300th anniversary of the city's founding.
--Paul Newberry
http://twitter.com/pnewberry1963
___
QUICKQUOTE: JIM HARBAUGH
San Francisco 49ers coach Jim Harbaugh is taking his team's 34-31 Super Bowl loss to the Baltimore Ravens hard.
He raised several questions about calls and non-calls made by the officials, but said "We want to handle this with class and grace.
"Had several opportunities in the game. Didn't play our best game. Ravens made a lot of plays," he said. "Our guys battled back to get back in it. We competed and battled to win."
--Brett Martel
http://twitter.com/brettmartel
___
LEWIS CAPS CAREER
Ray Lewis has capped his career as a champion, leaning on teammates in the Super Bowl to but a lovely bow on his 17th NFL season.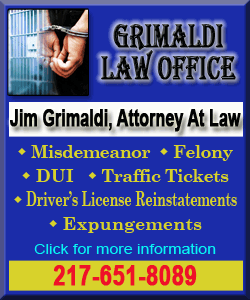 As he clutched the Lombardi Trophy, Lewis said: "It's simple: When God is for you, who can be against you?"
"It's no greater way, as a champ, to go out on your last ride with the men that I went out with, with my teammates. And you looked around this stadium and ... Baltimore! Baltimore! We coming home, baby! We did it!" he said.
Lewis, 37, had only two solo tackles through the first three quarters and struggled covering receivers. But he made two tackles during San Francisco's final drive, and pressured Kaepernick on a blitz on the 49ers' final offensive play.
--David Ginsburg
___
PARTY STARTS IN CHARM CITY
The Super Bowl party has begun in the streets of Baltimore, with fans hugging and cheering to celebrate the Ravens' 34-31 victory over the San Francisco 49ers.
They're wearing purple-feathered boas and team jerseys, and celebrating a win for team leader Ray Lewis, the linebacker who's the only player who started with the team when it came to Baltimore in 1996.
Darren Love, 40, says the celebration is "90 percent for Ray, 10 percent for the city of Baltimore."
--Jessica Gresko
http://twitter.com/jessicagresko
___
HARBAUGHS EMBRACE
The brothers' greeting wasn't emotional, and wasn't long. Just a handshake and quick hug.
"He said, 'Congratulations,'" Ravens coach John Harbaugh said of his brother, 49ers coach Jim Harbaugh.
The exchange lasted less than 5 seconds, well under the line set by many offshore casinos taking action on the embrace, according to gambling expert R.J. Bell of Pregame.com.
Sports books -- though not those in Las Vegas, which don't allow these kinds of prop bets -- originally pegged the greeting at 7 1/2 seconds but the line was bet down to 5 1/2 seconds.
--Oskar Garcia
http://twitter.com/oskargarcia
___
QUICKQUOTE: ROGER GOODELL
NFL Commissioner Roger Goodell had the title trophy in his hands, and immediately congratulated Baltimore's supporters on the Ravens' Super Bowl win over San Francisco.
"OK, Baltimore fans, this is what you're waiting for. Five straight playoffs appearances and now you've reached the mountaintop," Goodell said.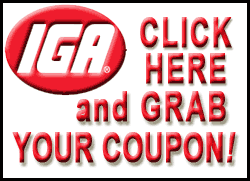 ___
IT'S OVER! RAVENS WIN 34-31
The Harbaughs need to host the Super Bowl every year.
John Harbaugh has bragging rights on little brother Jim after his Baltimore Ravens withstood a furious second-half comeback by the San Francisco 49ers in what has to be the wackiest Super Bowl ever. Trailing 28-6 when a power outage interrupted the second half for 34 minutes, the Niners reeled off 23 points in 12 minutes and 20 seconds to make a game of it.
But with the ball on the Baltimore 5 and a chance for the Niners to take their first lead of the night, the Baltimore defense got downright nasty. They blitzed Colin Kaepernick on fourth down, forcing him to throw a bad pass.
A Baltimore safety gave San Francisco one last chance. But Colin Kaepernick's last-gasp pass sailed way over the head of any receiver, and the Ravens rushed the field as confetti began falling from the Superdome ceiling.
John Harbaugh pushed a photographer out of the way to get to his brother, and the two exchanged a quick hug before Jim Harbaugh headed off the field.
--Nancy Armour
http://twitter.com/nrarmour
___
Note: "Super Bowl Watch" shows you the Super Bowl and the events surrounding the game through the eyes of Associated Press journalists across New Orleans and around the world. Follow them on Twitter where available with the handles listed after each item.