Everyone in the Superdome could see that the ball wasn't caught as it sailed over Michael Crabtree. Enraged San Francisco coach Jim Harbaugh argued for why: He thought Crabtree got held, bumped by cornerback Jimmy Smith with safety Ed Reed trailing the play.
"There's no question in my mind that there was a pass interference and then a hold on Crabtree on the last one," Harbaugh said.
The San Francisco 49ers' remarkable unbeaten run in their first five Super Bowls ended with a 34-31 loss to the Baltimore Ravens on Sunday night, though they nearly pulled off the greatest championship comeback yet.
With three chances from the 5 and less than 2 minutes remaining, Kaepernick threw three straight incomplete passes intended for Crabtree, including the last on which Harbaugh screamed from the sideline and signaled for a penalty.
Kaepernick hardly reacted, lowering his head slightly and walking slowly off the field.
"That wasn't the original option," Kaepernick said. "It's something I audibled to at the line based on the look they gave us."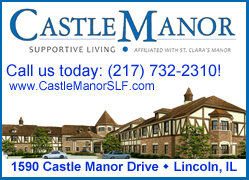 No comeback this time in the Big Easy.
Kaepernick got tripped up and tossed down, then nearly rallied his team once more in his 10th career NFL start.
Still, with Kaepernick leading the way, the 49ers thought they had it.
"I think everybody was thinking that," right guard Alex Boone said. "Execution in the red zone wasn't where it was supposed to be today. It's a bad feeling."
Rarely rattled on an impressive path to the Super Bowl, Kaepernick -- San Francisco's gutsy second-year quarterback with those speedy legs -- finally showed some inexperience on football's big stage. Not to mention some guts.
After a remarkable postseason run by the tattooed play-caller, the Ravens exposed plenty of flaws in handing Kaepernick and Co. despite San Francisco's second-half rally.
"We were ready for the second half," Kaepernick said. "We knew we had to score to get back in the game. We had good plays, we had bad plays in the red zone."
No team has come from more than 10 points down to win a Super Bowl, and Kaepernick had a chance to make it happen less than three months after becoming San Francisco's starter.
He regrouped during a 34-minute delay early in the third quarter because of a power outage, finding his groove and turning the Super Bowl into a wild game down the stretch -- and gave yet more credibility to the pistol offense designed by his old college coach that is so well suited for the NFL's young, mobile quarterbacks.

"Colin was cool the entire game," left tackle Joe Staley said. "Colin was the same he's been the whole entire season. He's never shown any hints of being rattled, any hint of being uncomfortable on the football field, and he showed that exact kind of character today."
Kaepernick directed four second-half scoring drives, throwing a 31-yard touchdown pass to Crabtree and also running 15 yards for a TD. But the 49ers missed the two-point conversion that would have tied the game with less than 10 minutes left.
Crabtree didn't get much help in a mistake-filled first half by San Francisco (13-5-1), which failed to stop Joe Flacco and deliver the franchise's sixth championship that would have matched the Pittsburgh Steelers for most ever.
The 49ers' perfect Super Bowl record? That's over, too. They lost for the first time in the title game.
Perhaps it's a bit premature to begin talking Bay Area dynasty again -- in football, at least.
Playing for a title for the first time since Hall of Famers Steve Young and Jerry Rice won with a rout of San Diego 18 years ago, Jim Harbaugh's Niners made costly mistakes on both sides of the ball early in the game. And special teams, too.
Kaepernick wound up 16 for 28 for 302 yards with three sacks and an interception for a 91.7 passer rating in his outstanding Super Bowl debut. The interception was the first by the 49ers in six Super Bowls and ended a streak at 169 passes without one.
Kaepernick also rushed for 62 yards, joining Joe Montana as the only quarterbacks to pass for 300 yards and run for 50 in a Super Bowl. Kaepernick recorded the fourth 300-yard passing performance by the 49ers in the Super Bowl -- Montana had two and Young one.
The 25-year-old Kaepernick completed eight of 13 first-half passes, was sacked twice and threw an interception as San Francisco fell behind 21-6.
In the NFC championship game at Atlanta two weeks ago, such a deficit was no problem. Kaepernick rallied the Niners back from 17-0, while the defense delivered by holding the Falcons scoreless in the second half to win 28-24.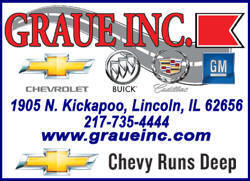 This time, Kaepernick led his team into the end zone for the first time with 7:20 remaining in the third quarter after the power outage when he found Crabtree.

But a stingy San Francisco defense that relied on its ball-hawking, run-stopping play all season, couldn't consistently slow down Flacco and the high-powered Ravens.

Leading up to the Super Bowl, Kaepernick had handled himself beautifully in hostile environments -- beating Drew Brees and the Saints right here in the Superdome on Nov. 25, and later guiding the Niners at New England. And, of course, the win against the Falcons on Jan. 20 that returned San Francisco to the Super Bowl at last.

"I was just sitting there watching Kaep with the ball and knowing that this whole team has trust in him and that he had everything in his hands," defensive tackle Ricky Jean Francois said. "We just knew that the ball was going in the end zone, through Frank, through Kaep, even getting the ball to Randy (Moss) or Crabtree with the hands he has."

___

Online: http://pro32.ap.org/poll and http://twitter.com/AP_NFL

[Associated Press; By JANIE McCAULEY]

Copyright 2013 The Associated Press. All rights reserved. This material may not be published, broadcast, rewritten or redistributed.