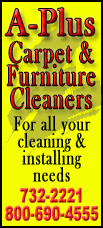 Kris Letang, Paul Martin and Matt Cooke also scored, Sidney Crosby had three assists, and Tomas Vokoun made 21 saves against his former team for the Penguins, who have won three straight and four of five to lead the Atlantic Division.
Mike Green, John Carlson and Mike Ribeiro scored for the Capitals -- and Carlson's goal was an accident that took a weird carom off a stanchion along the glass. Two-time league MVP Alex Ovechkin, who said before the game that he was somewhat embarrassed to have only three points on the season, contributed a secondary assist on a third-period power-play goal with Washington trailing by three.
Washington has lost seven of nine games to start the season. Hosting the Penguins as a Super Bowl warm-up for the third straight year, the Capitals no longer look like the formidable team that beat Pittsburgh 5-4 in overtime with a hat trick from Ovechkin in 2010 and shut out the Penguins 3-0 a year ago -- both feisty games that included punches thrown by Ovechkin.
Ovechkin was overly physical in this game as well, getting a roughing call in the final two minutes.
Under new coach Adam Oates, the Capitals are feeling their way around the ice, especially on defense. Braden Holtby stopped only 20 of 26 shots, allowing Letang and Kunitz to beat him glove side 37 seconds apart in the second period to give the Penguins a 4-2 lead.
Vokoun, who shut out the New York Rangers on Thursday, made a successful return to the Verizon Center. He was signed to be the Capitals' No. 1 goalie last season but hurt his groin and was eclipsed by Holtby during the playoffs, prompting Washington to trade him to Pittsburgh.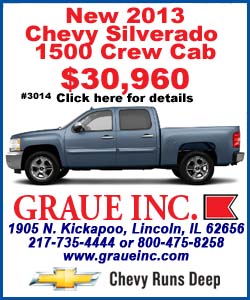 Martin scored from the point after Crosby won a faceoff in the Capitals' zone to give the Penguins a 1-0 lead in the first period. Washington tied it less than two minutes later after a nice sequence in which Ribeiro won the puck along the boards and passed it to Wojtek Wolski, who then sent it along to a wide-open Green.
After Cooke made it 2-1, Carlson tied it on a bizarre goal in the second period. The Capitals defenseman was merely trying to dump the puck along the boards, but it rose up and took an odd deflection. Vokoun had already started to retreat behind the net to intercept the puck and tripped trying to change direction to get back to the crease.
NOTES: Ovechkin said before the game that the Capitals were in a "desperate moment." He noted that he and other NHL players who spent the lockout playing in Russia should be doing better. "Right now I'm standing here, I have only three points, and, you know, it kind of embarrass me." ... The Capitals played the first of three games without D John Erskine, who was suspended for three games for elbowing Wayne Simmonds in Friday's win over the Philadelphia Flyers. ... Washington had been 12-1-3 in its pervious 16 regular-season meetings vs. Pittsburgh.
[Associated Press; By JOSEPH WHITE]
Follow Joseph White on Twitter: http://twitter.com/JGWhiteAP.
Copyright 2013 The Associated Press. All rights reserved. This material may not be published, broadcast, rewritten or redistributed.