Peter Mueller, George Parros and Shawn Matthias also scored for the Panthers, who won their first road game of the season and snapped a seven-game road winless drought (0-5-2) dating to last season. Florida rallied from a 3-1 deficit to win two straight since enduring a five-game skid.
Thomas Vanek and Cody Hodgson had a goal and assist each, and Alexander Sulzer also scored for Buffalo, which dropped to 1-5-1 since opening the season with two wins.
Campbell scored against his former team with Buffalo's Christian Ehrhoff serving a hooking penalty. Tomas Kopecky set up the play when he was allowed to come out from the right side of the net and tried to jam the puck in. Though he was stopped by goalie Ryan Miller, the rebound dribbled to the left circle, where Campbell snapped it into the open left side.
The Sabres were playing their third game in four days, and coming off a 6-1 loss at Montreal on Saturday. The Panthers were well rested since a 6-3 home win against Winnipeg on Thursday.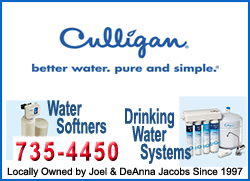 The rest appeared to pay off for the Panthers, who dominated the second half of the game. They outscored the Sabres 3-0 over the final 30 minutes and enjoyed a 22-minute stretch during which they outshot Buffalo 15-1. That shot margin just happened to match the shot advantage the Canadiens had on the Sabres in the first period a day earlier.
Buffalo was outshot 33-20, including 13-4 in the third period when the team didn't get its first shot on net until Jochen Hecht slapped a shot on from the right boards with 8:11 remaining.
After Sulzer scored to make it 3-1 early in the second period, the Panthers rallied with Parros and Mueller scoring nine minutes apart. Mueller extended his goal streak to four games by converting Drew Shore's rebound to tie it at 3 with 54 seconds left in the frame.
Buffalo had several chances to build on its 3-1 lead. During a 30-second span midway through the second period, both rookie center Mikhail Grigorenko and forward Marcus Foligno missed the net on shots from in close.
The Panthers are finally starting to find their offense, combining for 10 goals in two games after managing just five in their previous five.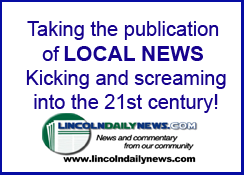 The Sabres continued to show little offense beyond their top line of Hodgson, Vanek and captain Jason Pominville.
Vanek extended his prolific start in which he took over the NHL lead with 19 points (eight goals, 11 assists), putting him nearly a third of the way of matching the 61 points he had last season. Vanek has now produced two or more points four times, and has registered a point in the eight games he's played after missing one because of a muscle spasm.
Vanek has now had a hand in six of Buffalo's past seven goals over a six-period stretch, dating to the third period of a 7-4 win at Boston on Thursday.
Vanek opened the scoring 2:46 in by completing a nifty series of passes. After Jose Theodore stopped Christian Ehrhoff's initial shot, Hodgson got to the rebound and backhanded it through the middle to Pominville, who made a no-look pass through his legs to hit Vanek, who snapped it in while driving to the net.
Vanek then helped the Sabres regain the lead by setting up Hodgson with 6:19 left in the first period. Getting to a loose puck in the high slot, Vanek eluded Panthers defenseman Mike Weaver and drove to the net before slipping a pass through the crease to Hodgson.
Vanek then added an assist in setting up Sulzer, who scored on a one-timer from the right point early in the second period.
NOTES: The Sabres were without D Andrej Sekera (lower body), who will miss a few days and potentially longer after being struck by a shot in a 6-1 loss at Montreal on Saturday. ... The Panthers opened a four-game road trip without D Ed Jovanovski and LW Scottie Upshall, who are both out with lower-body injuries. ... Panthers D Filip Kuba played his 800th career game. ... Parros' goal was the Panthers' tough-guy's first point in nearly a calendar year, dating to a goal he scored at Detroit last Feb. 10. ... Panthers C Stephen Weiss returned after missing four games with a lower body injury.
[Associated Press; By JOHN WAWROW]
Copyright 2013 The Associated Press. All rights reserved. This material may not be published, broadcast, rewritten or redistributed.