Just say "Civil War Sunday" when you buy one ticket at the museum, and you'll get another ticket of equal or lesser value for free. That means two adults can tour the museum for just $12, or two parents and two children can enjoy the museum's movies and exhibits for just $24.

(Guests will need to provide an email address to activate the special price, which cannot be combined with any other promotion.)

February is a busy month at the presidential library and museum. Lincoln's birthday is Feb. 12, and the museum plans a celebratory concert on Feb. 10 and a symposium Feb. 11-12.

The president's famed stovepipe hat is on display in the museum's Treasures Gallery, alongside a signed copy of the Emancipation Proclamation and a handwritten note on Lincoln's definition of democracy.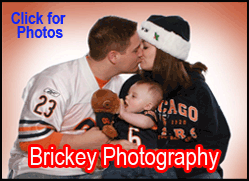 In addition, an afternoon of Oscar-themed fun is planned for the last Sunday of the month, Feb. 24, when the movie "Lincoln" will compete for a dozen Academy Awards. Walk the red carpet, submit your own Oscar ballot, take a look at props from the movie and much more.
The museum also welcomes the U.S. poet laureate, Natasha Trethewey, on Feb. 7. The Pulitzer Prize-winning poet will sign books and deliver a free public reading at 6:30, then attend a private dinner. Tickets to the dinner are $50 and include a copy of one of Trethewey's books. The public reading is free, but reservations are required. To reserve seats or to buy tickets to the dinner, visit http://bit.ly/ntrethewey.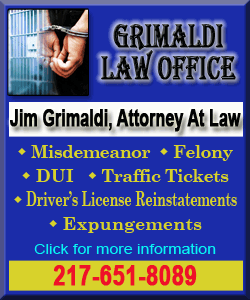 The third installment of the "Boys in Blue" exhibit has just opened, taking an in-depth look at the contributions of Illinois soldiers in the Civil War, and the "To Kill and To Heal" exhibit on the war's weapons and medicine continues to wow visitors.
Another museum exhibit showcases Benito Juarez, known as "the Mexican Abraham Lincoln" for his role of leading Mexico through civil war to a more just society.
The Abraham Lincoln Presidential Library and Museum combines rigorous scholarship and high-tech showmanship to form the nation's most visited presidential complex. The museum features lifelike figures and scenes, special effects, riveting presentations and "ghosts" to give visitors a better appreciation for Abraham Lincoln's enduring legacy. The library contains more than 13 million items pertaining to all aspects of Illinois history and is one of the nation's leading institutions for genealogy and history research. It includes the world's most impressive collection of original Lincoln materials, more than 52,000 items in all.
For more information about visiting the Abraham Lincoln Presidential Library and Museum or becoming a member through the Abraham Lincoln Presidential Library Foundation, visit www.presidentlincoln.illinois.gov.
[Text from Abraham Lincoln Presidential Library and Museum file received from the Illinois Historic Preservation Agency]