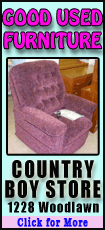 Major indexes dived the most this year Monday, the first trading day after the Dow broke 14,000 and closed at its highest level since the financial crisis.
The Dow Jones industrial average dropped as much as 143 points in afternoon trading. It closed down 129.71, or 0.9 percent, at 13,880.08.
The Standard & Poor's 500 index fell 17.46 points, or 1.2 percent, to 1,495.71. The Nasdaq composite index lost 47.93, or 1.5 percent, to 3,131.17.
Monday's declines were the biggest drops this year for all three indexes. They followed a surge Friday that pushed the Dow over 14,000 for the first time since 2007, before the financial meltdown that routed world markets.
Friday was only the tenth time in its history that the Dow closed above 14,000. The first was in July 2007; the rest were in October of that year. The index closed Friday just 155 points shy of its record high, set that October.
The rally was powered by solid economic data, including a January jobs report that showed the labor market is strengthening gradually. A broad measure of manufacturing also rose sharply.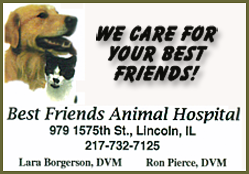 The Dow is up nearly 6 percent this year. Yet Wall Street's celebratory mood was a distant memory Monday, as U.S. stocks followed European markets lower. France's CAC-40 closed down 3 percent, Germany's DAX 2.5 percent.
"It started to look like things in the market are maybe getting a little ahead of themselves, compared to some of the data we've seen," said Bill Stone, chief investment strategist at PNC Asset Management Group. He said problems in Europe are also beginning to affect U.S. markets after several quiet months.
Borrowing costs for Italy and Spain rose Monday, Stone noted, reflecting concerns among bond investors that those countries may be unable to meet their financial obligations.
"It kind of restarts some of the old worries that we've been able to ignore for quite some time," Stone said.
In New York, Merck & Co. was among the Dow's biggest losers, dropping 98 cents, or 2.3 percent, to $40.85. The pharmaceutical company said Friday that its earnings declined in the fourth quarter and 2013 might be weaker than analysts had hoped.
Boeing was the only rising stock among the 30 in the Dow.
Corporate earnings reports continue this week. Health insurer Humana leapt $3.51, or 4.7 percent, to $78.86 after its results beat Wall Street's forecasts.
Cruise operator Royal Caribbean fell after reporting a quarterly loss related to its Spanish cruise line, Pullmantur. Prices and bookings have plunged since the Spanish government imposed strict austerity measures, limiting Spaniards' ability to spend. Royal Caribbean shares dropped $1.26, or 3.4 percent, to $35.53.