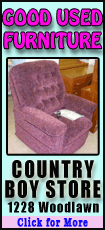 It would be the government's first big enforcement action related to a credit rating agency's actions in the lead-up to the 2008 crisis. S&P on Monday denied any wrongdoing and said any lawsuit would be without merit.
So what's the big deal? And what did the bond-analysis shops have to do with the financial crisis?
Here are some questions and answers about the expected charges against Standard & Poor's:
Q: The government brings civil charges against financial companies all the time. What's so important about this case?
A: They would be the first federal charges against one of the credit rating agencies that are widely blamed for contributing to the financial crisis that brought about the worst recession since the Great Depression.
The crisis crested when a bubble in U.S. home prices popped, making it more difficult for people to refinance their mortgages and setting off a wave of defaults and foreclosures.
Wall Street banks had created trillions of dollars' worth of investments whose value was based on the value of those mortgages. The investments were spread through the financial system. Without rating agencies, none of that would have been possible.

Q: If they didn't create or sell the investments, why are credit rating agencies blamed for their proliferation?
A: Agencies like Standard & Poor's gave high ratings to complex pools of mortgages and other debt. That gave even risk-averse buyers the confidence to buy them. Some investors, including pension funds, can only buy securities that carry a high rating. In short, credit ratings provided by S&P greased the assembly line that allowed banks to push risky mortgage bonds out the door.
When they realized the bonds were worth far less than previously thought, in late 2007, Standard & Poor's and other agencies lowered the ratings on nearly $2 trillion in mortgage securities. The downgrades helped spread panic because holders of the bonds and any potential buyers of them no longer knew their value.
Q: Why would they give ultra-safe ratings to risky mortgages?
A: Critics have long argued that the agencies suffer from a fundamental conflict of interest: They are paid by the same companies whose bonds they rate.
According to various investigations of the crisis, rating agencies competed with each other for the business of the banks and brokerages that were packaging the mortgage-backed bonds. In some cases, critics say, rating-agency analysts were pressured to give unrealistically high ratings to curry favor with Wall Street.