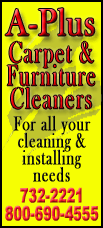 The M/T Gascogne had offloaded some of the diesel fuel in its hold before the attack Sunday off the coast of Abidjan, according to a statement by Ivory Coast's Transportation Ministry. Pirates overpowered the crew of the vessel, which included seven sailors from Togo, four from Benin, two from Ivory Coast, two from Senegal and one apiece from China and South Korea, the ministry said.
SEA Tankers, a shipping firm based in Merignac, France, that owns the M/T Gascogne, issued a statement Monday confirming the ship had gone missing. The company had been working for a South Korean firm at the time of the attack, according to the Transportation Ministry.
"The company (is) in contact with the relevant authorities in the region with the objective of re-establishing communication with the vessel's crew," the company said. "The safety of the crew and vessel remain the overriding priority."
A spokeswoman for SEA Tankers declined to confirm the nationalities of the sailors taken hostage.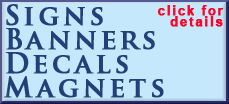 The attack Sunday comes amid a series of escalating assaults in the Gulf of Guinea, which follows the African continent's southward curve from Liberia to Gabon.
On Monday, pirates attacked another oil tanker anchored off Lagos, Nigeria, shooting one of the crew members, said Noel Choong, a spokesman for the International Maritime Bureau in Malaysia. The sailor died while in transit to a local hospital, the maritime bureau later said, though offering no other details.
A security detail from the Nigerian navy shot back at the attackers, driving them away, the bureau said. Commodore Kabir Aliyu, a spokesman for Nigeria's navy, declined to immediately comment on the attack.
In another attack Thursday off Nigeria's oil-rich southern delta, pirates on several small boats assaulted another tanker.
In a sign of how violent the attacks have grown, the pirates fired a rocket-propelled grenade at the tanker during the onslaught, though it missed the ship, the maritime bureau said. The crew suffered no injuries in the attack and their vessel escaped, though it sustained damage from the gunfire, the bureau said.
Over the last year and a half, piracy in the Gulf of Guinea has escalated from low-level armed robberies to hijackings and cargo thefts. Last year, London-based Lloyd's Market Association -- an umbrella group of insurers -- listed Nigeria, neighboring Benin and nearby waters in the same risk category as Somalia, where two decades of war and anarchy allowed piracy to flourish. But as piracy has dropped in recent months off Somalia's coast, it's only risen in the Gulf of Guinea.