The drugs involved are in two areas where Merck was a pioneer, eventually got hit with generic competition and has since been trying to regain leadership. The company invented the first widely used pills for treating osteoporosis, with its Fosamax, and controlling high cholesterol, with Mevacor, the first drug in the blockbuster class called statins that includes Pfizer Inc.'s Lipitor. Mevacor's successor, Zocor, was an even bigger seller for Merck, with annual revenue of about $5 billion.
Future sales of Vytorin, a controversial combination drug on sale since 2004 that includes Zocor, and prospects for a crucial experimental osteoporosis drug called odanacatib were thrown into question Friday as Merck announced its fourth-quarter results. Company executives made some cryptic comments, suggesting significant problems with both drugs.
Merck shares fell 98 cents, or 2.3 percent, to close at $40.85.
Merck, based in Whitehouse Station, N.J., said Friday that it won't apply for approval of odanacatib, a new type of osteoporosis drug, until 2014 instead of by this June. Management said it was reviewing safety and efficacy data from one study and now won't apply for approval until they have longer-term data from an extension study.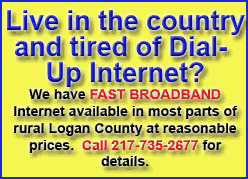 Executives also said a committee monitoring its 18,000-patient study of Vytorin, called IMPROVE-IT, had requested a new interim analysis of patient data in March. The study is meant to determine whether Vytorin reduces risk of heart attack, stroke and death in heart disease patients -- the ultimate purpose of cholesterol drugs -- but Merck executives, grilled by analysts on a conference call, wouldn't say that they're confident the study will show that benefit.
On Monday, Morgan Stanley & Co. analyst David Risinger downgraded Merck shares from "Hold" to "Sell" and eliminated his 12-month price target for the stock.
"We are less enthusiastic about (Merck's) pipeline after the odanacatib delay and more worried than (analysts') consensus that IMPROVE-IT ... could fail in March," Risinger wrote to investors. He added that would hurt sales of Vytorin and perceptions about prospects for another cholesterol drug Merck is developing, anacetrapib.
Leerink Swann analyst Seamus Fernandez, meanwhile, downgraded Merck from "Buy" to "Hold" on Monday. He cited "the delay/uncertainty around odanacatib," concerns about IMPROVE-IT results and two other factors. Those are increased competition to Merck's HIV drug Isentress and its Type 2 diabetes blockbuster Januvia, plus a mid- to late-stage pipeline with a couple drugs that have a "relatively high" risk of not getting approved.