Factory orders rose 1.8 percent in December compared to November, when orders had fallen 0.3 percent, the Commerce Department said Monday.
But demand for core capital goods, a category considered a proxy for business investment plans, dipped 0.3 percent in December following strong gains of 3.3 percent in November and 3 percent in October.
Orders for durable goods, items expected to last at least three years, rose 4.3 percent, slightly below the 4.6 percent estimated in a preliminary report. The increase reflected strong gains for military and civilian aircraft.
Orders for non-durable goods such as petroleum products, chemicals and paper, declined 0.3 percent in December after a 1 percent drop in November. The weakness reflected declines in petroleum products, a drop that was related to declines in energy prices during the month.
For the year, total factory orders rose 3 percent to $5.66 trillion. This reflected a slowing in the manufacturing sector following an 11.8 percent rise in orders in 2011. Demand for investment goods fell 0.3 percent to $759.4 billion.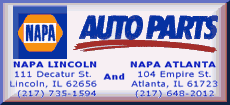 For December, orders for commercial airplanes rose 10.1 percent and demand for military aircraft jumped 56.4 percent. Orders for motor vehicles and parts dropped 1.2 percent. Demand for machinery fell 1.1 percent but orders for computers and other electronic products rose 4.1 percent.
The overall economy actually contracted in the October-December quarter at an annual rate of 0.1 percent, the first negative reading since the recession was ending in the summer of 2009. The decline reflected a big drop in defense spending, slower business stockpiling and a fall in exports.