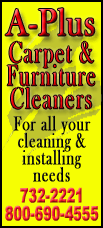 NFL Commissioner Roger Goodell said Monday that the halftime show was not the cause of the power outage that darkened the Superdome for half an hour during Sunday's broadcast.
"There's no indication at all that this was caused by the halftime show. Absolutely not. I know that's been out there that this halftime show had something to do with it. That is not the case," Goodell said.
Beyonce was the halftime performer at Sunday night's game and used plenty of power to light up the stage. Some had joked that her electrifying performance was to blame for the outage.
But the halftime show was running on its own generator, said Goodell and Doug Thornton, a vice president of SMG, the company that manages the Superdome.
"It was not on our power grid at all," Thornton said, adding that the metered power consumption went down during halftime because the house lights were down.
Beyonce's 13-minute set included hits "Crazy in Love," "Single Ladies (Put a Ring on It)" and a Destiny's Child reunion.
The energetic performance was sung live days after she admitted she sang to a pre-recorded track at President Barack Obama's inauguration. And it won applause from critics who called it a major improvement over Madonna, who sang to a backing track last year, and the Black Eyed Peas' much-criticized halftime show in 2011.
Alicia Keys performed the national anthem on piano before the game, and Jennifer Hudson sang "America the Beautiful" with the 26-member Sandy Hook Elementary School chorus.